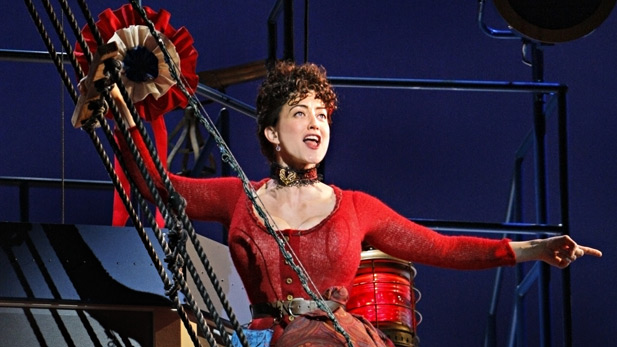 Christina Baldwin (Buttercup) in the Guthrie Theater's production of Gilbert and Sullivan's H.M.S. PINAFORE. (PHOTO: PBS)
Delight in this spectacular new production of the beloved Gilbert and Sullivan classic from the Guthrie Theater, directed by the theater's artistic director, Joe Dowling. Infused with fresh musical arrangements of Sullivan's memorable melodies — ranging from big band swing to classic pop — HMS Pinafore is pure joy and sensational entertainment for everyone. Actor Rainn Wilson hosts the evening's presentation, produced by PBS member station Twin Cities Public Television.
Friday at 9:30 p.m. on PBS-HD.