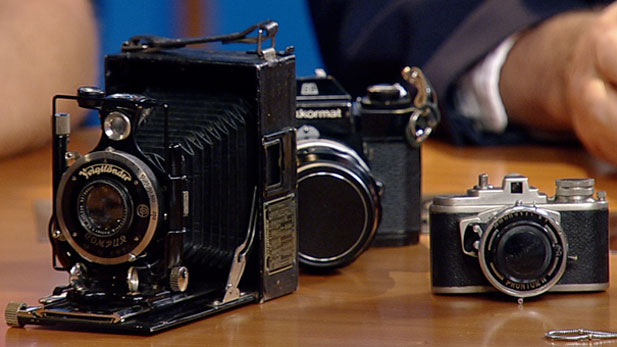 PHOTO: AZPM
Some of the vintage cameras belonging to members of the Western Photographic Historical Society.
If a picture is worth 1,000 words, then the Western Photographic Historical Society is worth millions, perhaps billions of words.
The society, a nonprofit based in Tucson, is dedicated to the preservation and exhibition of all things photographic. That includes images and the cameras that make those images.
Martin Kebschull, society vice president, and board member Mark Sawyer tell Arizona Illustrated that the organization raises money through its events and sales to raise money for scholarships for students studying photography in high school, community college and at the university level.
Society members meet every first Thursday of the month to discuss their passion.