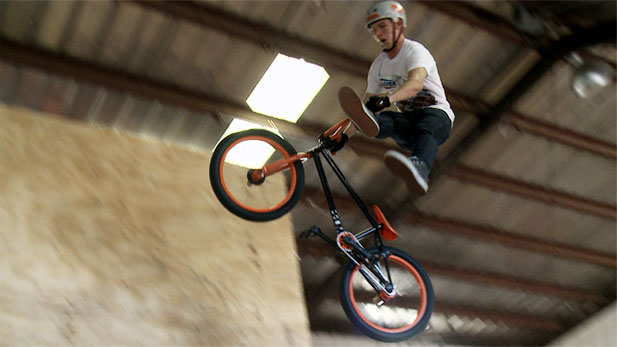 PHOTO: AZPM
Premises Park is a nonprofit indoor park established to fill Southern Arizona's need for BMX and skateboard riders that is safe, fun, and drug free.
Ian Abott says he led efforts to open Premises Park, a nonprofit indoor park for BMX and skateboard riders, because he saw a need.
The BMX riders he knew had been frustrated by their inability to gain access to many of the city's existing skate parks.
"It started a couple of years ago with the city of Tucson opening up a skate park and not allowing BMX bikes into the park," Abott says. "Where else are you going to go? We'll do it for ourselves … I'm kind of thinking it's more fun to be the pirates than join the Navy sometimes."

Abott says the community has been supportive of Premises Park, which is located in a former sofa factory, and volunteers are already looking at opportunities to expand.