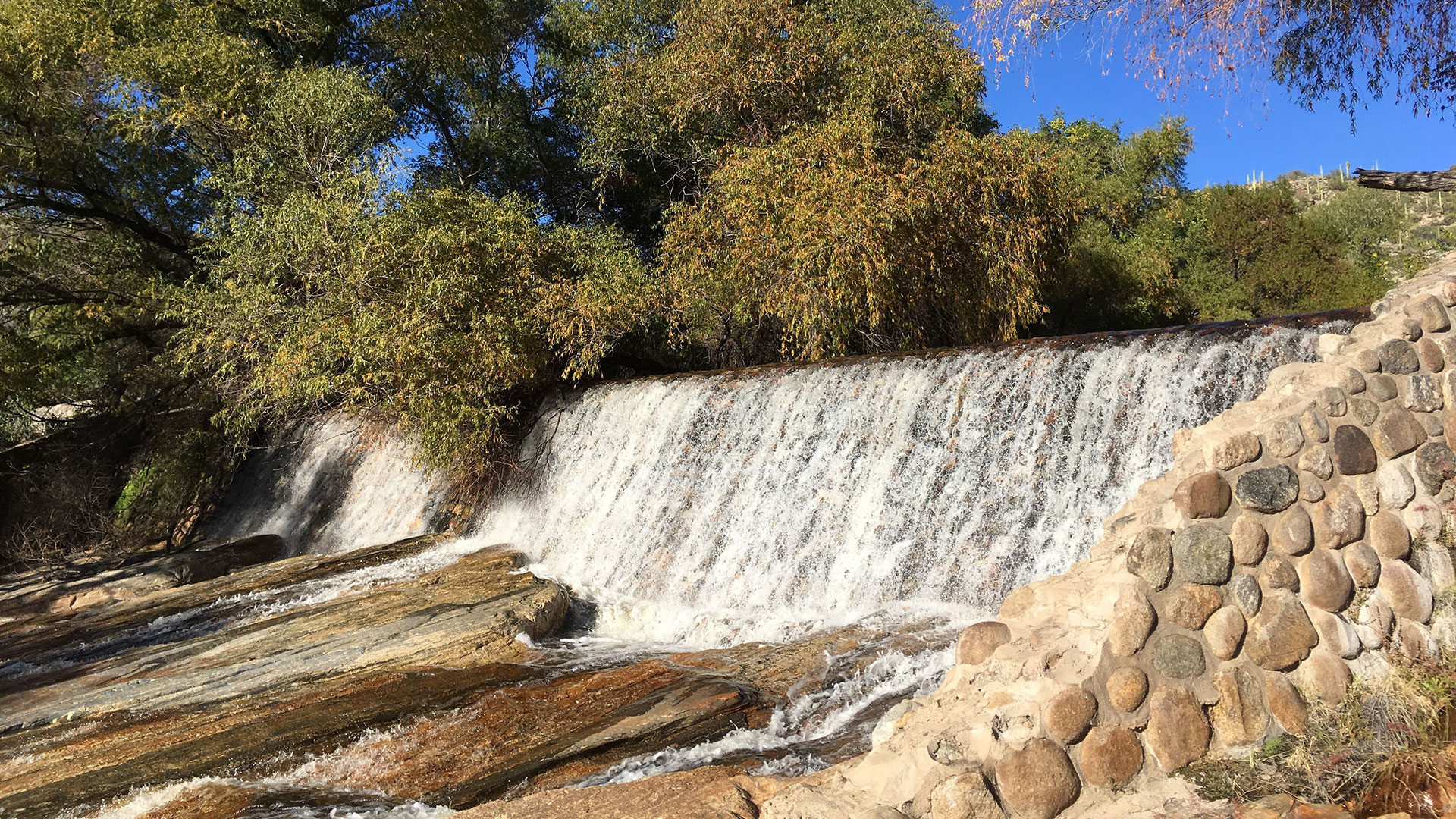 Water flows down the face of Sabino Dam after a heavy winter rain. Intermittent waterways like this one will lose federal protection under the Clean Water Act under a new rule put forward by the Trump administration.
Ariana Brocious/AZPM
The new "Waters of the U.S." rule replaces one from the Obama era that defined waters protected under the national legislation, which critics, including President Donald Trump, said was too-far-reaching. EPA Pacific Southwest Regional Administrator Mike Stoker said the new rule streamlines federal water regulations.
"With the navigable waters protection rule, we are bringing clarity once and for all to American farmers, landowners and businesses" Stoker said in a press conference.
But many environmental groups characterize the rule change as a gutting of the Clean Water Act. The new rule specifically excludes ephemeral waterways that flow only occasionally, from rain or snowmelt. Nicole Gillett with Tucson Audubon is one of those who oppose the new rule.
"Basically anything in Arizona that doesn't run year-round, which is over 93% of our waterways and urban lakes, will no longer be covered," she said.
Gillett said the rule change leaves most of Arizona waterways vulnerable to pollution and dumping because the state doesn't currently have regulatory program to protect surface water quality.
"Since we've been so directly tied to the federal program, there's nothing even equivalent in our state."
Arizona state officials and Sen. Martha McSally support the rule change, and say water regulations are better handled by the states.
Arizona's Department of Environmental Quality has started to create its own set of regulations, but it will take time to design and implement.