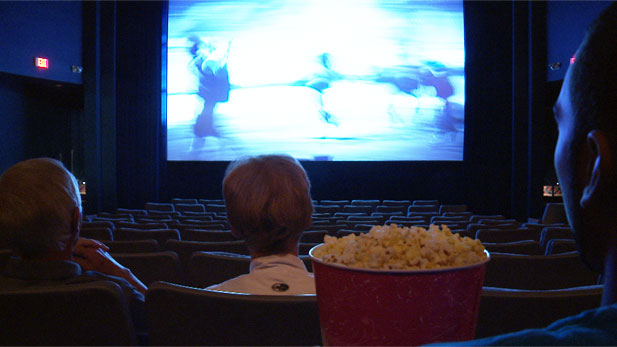 A look at the opening of the Reel Arts 6 theater and how it is paving the way for more independent films to make their way to to the big screen in Tucson. (PHOTO: AZPM)
Reel Arts 6 is a new theater in Tucson that is devoted to independent art-house cinema. Annamarie Johnson, manager and programming director at the theater, says she hopes the venue will satisfy a demand for unique programming.

More than 1,000 films are released every year in this country, she said, yet only about 400 make it onto a big screen in Tucson.
The theater is housed within the Grand Cinema Crossroads and will also serve as screening venue for local filmmakers.