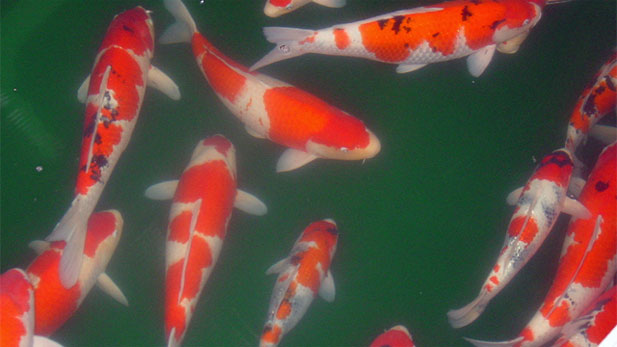 PHOTO: AZPM
This hobby from Japan has spread around the world, with some enthusiasts paying up to tens of thousands of dollars for some of the best fish.
Would you pay tens of thousands of dollars for a fish? Some koi enthusiasts have been known to shell out even more to add a prized specimen to their collection.
"I think the most I've actually seen with a verified price was $90,000, but I did go to Japan in 2002 and I saw fish that were six-figure at that time," Tucson resident and koi enthusiast Brent VanKoevering says
VanKoevering is chairperson of the 32nd annual Koi Show put on by the Southern Arizona Koi Association,. The organization has dozens of members who breed or collect this member of the carp family that became a fixture among people in Japan decades ago.

"I kind of came across it while I was up in Phoenix, and I went to the Phoenix koi club's show while I was up there and I bought a book on how to build a koi pond and the addiction just kind of grew from there" VanKoevering says.
He says one of the best things about the fish and the ancient hobby is that you can always continue to learn something new.
"From studying the bloodlines, the different types, how colors develop. And then there's, you know, the health of the koi, different diseases, prevention. There's how to keep quality water and so matter no how much you know, there's so much more than you don't."