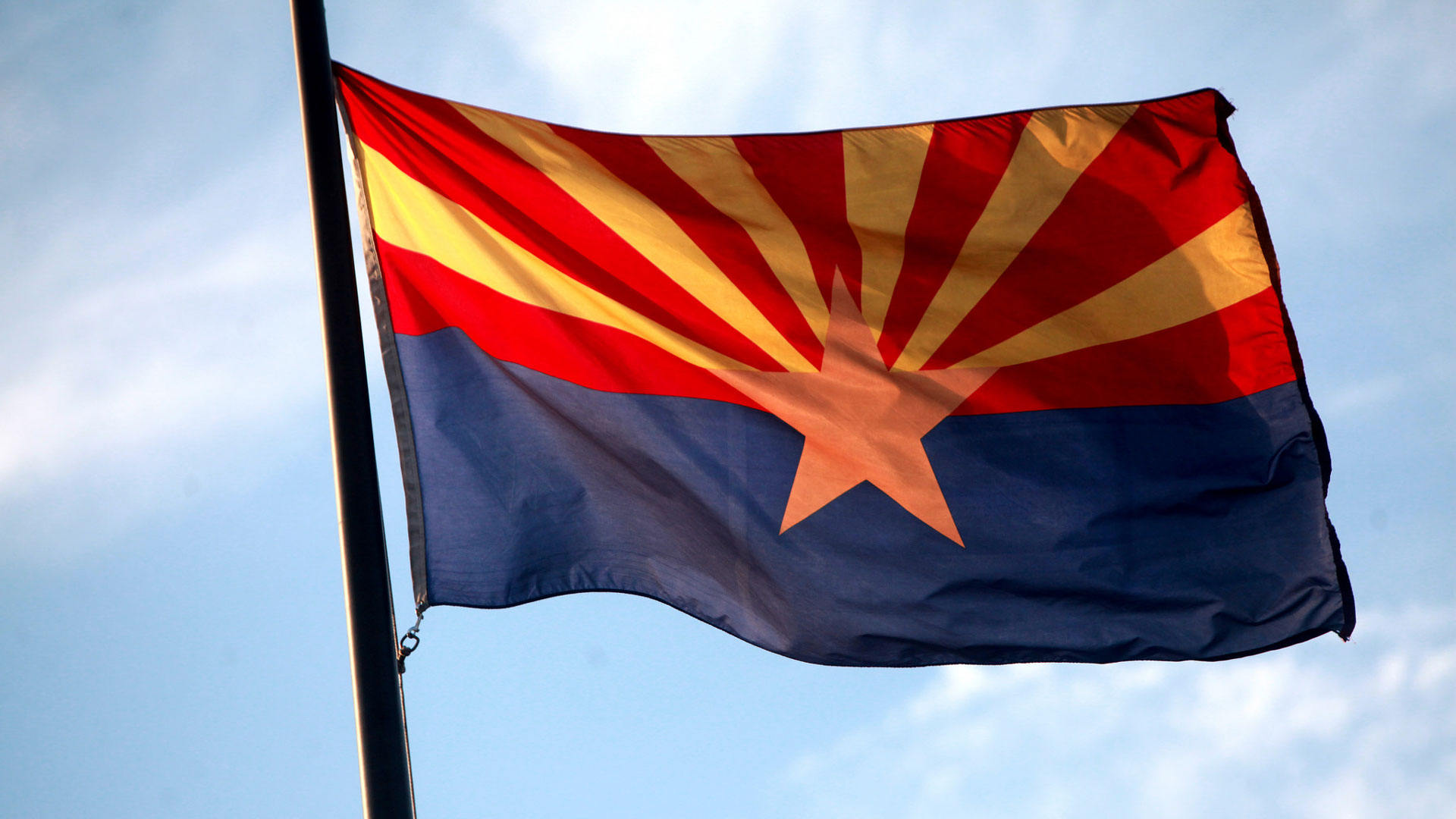 The Arizona flag outside the Arizona Capitol Museum in Phoenix, Arizona.
Gage Skidmore
The Joint Legislative Budget Committee meeting Thursday was a dire warning of things to come for Arizona.
JLBC director Richard Stavneak told the committee members who all joined remotely, that COVID-19 could cause a large revenue loss.
"We currently project that by the end of fiscal 2021 there is going to be a $1 billion shortfall," Stavneak said.
He emphasized that the prediction is just that, speculation, because no one knows how long the economic stagnation will last. He also said the estimation could be off by $500 million either way.
The state budget stabilization fund, also known as the rainy-day fund, has $1 billion in it currently. However, budget analysts are not recommending tapping the fund yet due to the uncertain nature of the virus and the resulting economic downturn.
The state will get a better look at its operating capital later in June when sales tax returns for April begin coming in. Under current law, merchants don't send sales tax to the state until the end of the month after it is collected, and it takes time for the payments to be processed.

That means April sales tax returns will be sent in at the end of May and not fully processed until June.
State income taxes are now due in July, which will give a boost to revenue collections.
The state is also spending more on things like unemployment. There has been 3,479% increase in first-time claims in Arizona over the last month. Payments last week increased to $5,538,228. They were $3,239,139 the week before, according to the state Department of Economic Security.