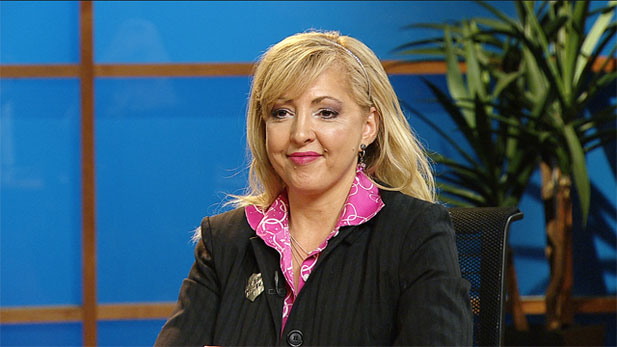 PHOTO: AZPM
Tamara McElwee with Salvation Army examines the challenges they face preparing for Thanksgiving this year.
This is the 27th year the Salvation Army will hold its Thanksgiving dinner for Tucsonans, but this year it faces greater challenges.
"In over the nine years I've been doing it, each year has gotten a little more difficult," Tamara McElwee of The Salvation Army says. "The need has grown from year to year and the number of donors has gone down."
McElwee says the dinner is a volunteer and donation driven event. Volunteer needs fill up by July, but the dinner donations come more slowly.
"We always have more [volunteers] than we need, and that's a wonderful problem to have, but the food and those resource are harder to come by," she says.
McElwee says this year has been difficult, a trend that food banks are seeing across the country.
People who donated in the past now find themselves on the opposite end.
"A lot of the people that were previously donors for us are actually coming and saying how can we get services this year," she says.
McElwee sees a major increase in families and the elderly at the dinner each year.
This year, The Salvation Army expects to serve 4,000 meals.
"Tucson is such a generous community. There's a lot of need, but there's a lot of people rushing to help that need whatever way they can."
The Salvation Army Community Dinner will be held at the St. Demetrios Greek Orthodox Church from 11 a.m. to 1 p.m.
McElwee says The Salvation Army still needs oranges, cooked dinner rolls and pre-baked pies. To find out you can help, go to the Salvation Army Website by clicking here.