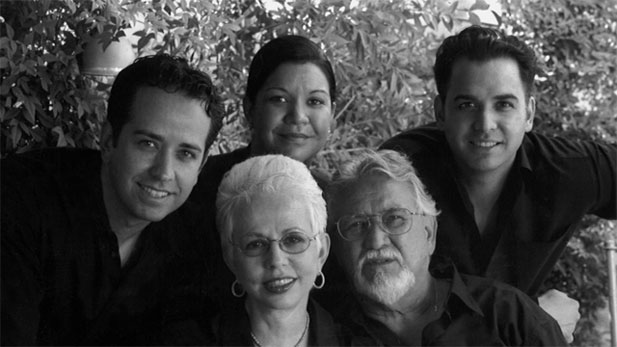 PHOTO: AZPM
Flores Family tells us how they are honored with the Portraits of Excellence in our community.
Carlotta and Ray Flores head the El Charro businesses with the help of their children, and they say they are happy to be a part of the culinary landscape of Tucson. But they have also made a mark on the city's educational landscape, by supporting the mission of the University of Arizona.
In September, AZPM reported that the UA Hispanic Alumni Association would honor their contributions with the 2011 Portrait of Excellence. Now AZPM producers revisited the Flores family, their efforts on behalf of students and their reaction to the award.
The two will accept the Portraits of Excellence Award during the UA Hispanic Alumni Association scholarship dance on Thursday, December 1.