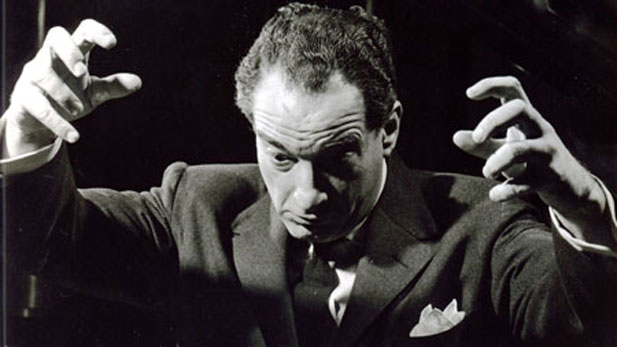 Borge always said that "…a smile is the shortest distance between people …" and set about to bridge the gap through his comic musical performances. Recognized as one of the funniest performers the world has ever known, Borge fused one-liners, pratfalls, double-takes and outrageous stage antics with pianistic mastery, creating a unique blend of comedy and music.
VICTOR BORGE: 100 YEARS OF MUSIC & LAUGHTER! contains such classic comedy bits as the timeless "Phonetic Punctuation," "Inflationary Language," "Autumn Leaves" with Robert Merrill, "The Opera Singer" with Marylyn Mulvey and much, much more.
Hailed as a child prodigy, Borge began his performing career with a piano debut in 1926 at the age of 17. For eight decades, he was never out of the spotlight. "The Great Dane" of comedy, as the beloved international humorist and musician was known, was celebrated around the world.
To learn more about the thank-you gifts that go along with VICTOR BORGE: 100 YEARS OF MUSIC & LAUGHTER!, or to make a donation , please visit our secure online site.
Watch Sunday, March 8th 1:30 p.m. KUAT6-HD
Call 621-1600 or toll-free, 1-800-223-7192, or make your pledge online, and thank you in advance for your support!