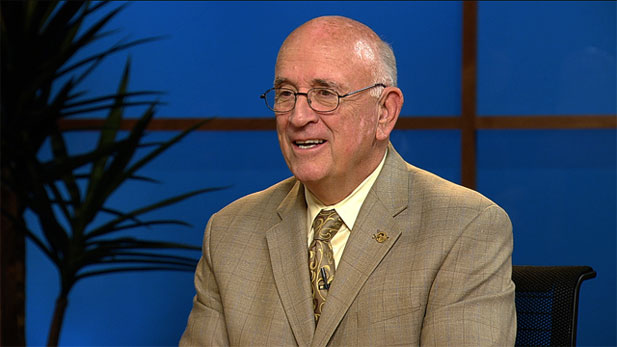 PHOTO: AZPM
Tucson Mayor Bob Walkup, who will leave office in a few days at the end of his 12th year in the seat, he talks about what his future look likes.
Tucson Mayor Bob Walkup has presided over his final City Council meeting. After 12 years in office, his last official duty will be during the swearing-in ceremony for his successor, Jonathan Rothschild, next Monday.
Walkup was in office from the start of the Rio Nuevo program, taking office in 1999 after voters approved the downtown development initiative. He remains positive about the plan, despite financial setbacks and a lack of progress on voter-approved projects.
"It's only half done," Walkup says. "We would have had the hotel and the convention center finished if the economy had not turned bad."
He also remembers the lighter sides of his tenure, such as the sushi roll named after him and his cameo in a music video.