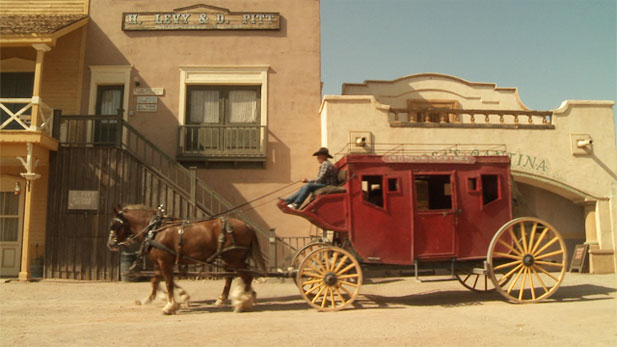 PHOTO: AZPM
Old Tucson Studios has been the site for a lot of historic film making, but a large portion of that history was destroyed by a fire back in 1995.
Now, a building boom is underway, and one new addition is a Native American settlement, which shows visitors what life was like for the Tohono O'odham people in the late 1800s.
The Tohono O'odham played a large part in the initial building of Old Tucson in 1939. Tribal members were hired by Columbia Studios to lay bricks for the sets used in the film Arizona, just as they had originally done when Tucson was being built.
Producer Mark McLemore and videographer Mitch Riley traveled back in time for this visit with the characters that inhabit Old Tucson...