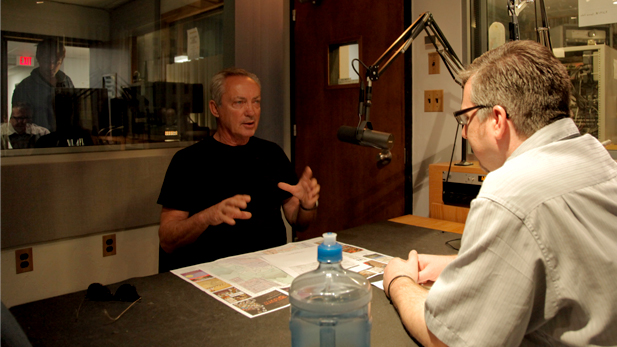 Udo Kier entertains interviewer Mark McLemore and engineer Jim Blackwood in the AZPM studio.

Robert Jaime
You may not know his name, but chances are that acclaimed German film actor Udo Kier will look familiar. He has played a wealth of distinctive characters in a film career that now spans more than four decades, ranging from horror to drama to comedy with many shades in between.
For American audiences, his most famous roles have been in films such as My Own Private Idaho (1991), Ace Ventura, Pet Detective (1994), Armageddon (1998), Blade (1998), and Shadow of the Vampire (2000). His filmography lists more than 210 movies that have been made all over the world.
In 2011, Kier can be seen in several films, including the award-winning Melancholia, from director Lars Von Trier, and in House of Boys, which looks back at the origins of the AIDS epidemic in the early 1980s.
House of Boys begins a run at Tucson's The Loft Cinema on December 2nd, 2011.
Listen: