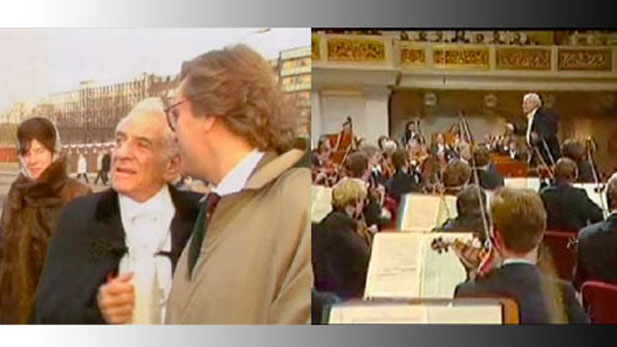 Performed on Christmas Day 1989 in the former East Berlin, the concert unites an international cast of celebrated musicians and vocalists for a moving performance of Beethoven's Ninth Symphony.
This performance of Beethoven's ninth, the final movement of which is based on Freidrich Schiller's "ode to joy" with its passionate plea for world brotherhood, features American soprano June Anderson among the vocal soloists, and a 100-voice chorus comprised of singers from East and West Germany
The program is introduced by JoAnn Falletta, music director of the Buffalo Philharmonic Orchestra.
This is a beautifully touching concert that you will certainly not want to miss.
Watch it Sunday, March 8th 6:00 p.m. KUAT6-HD