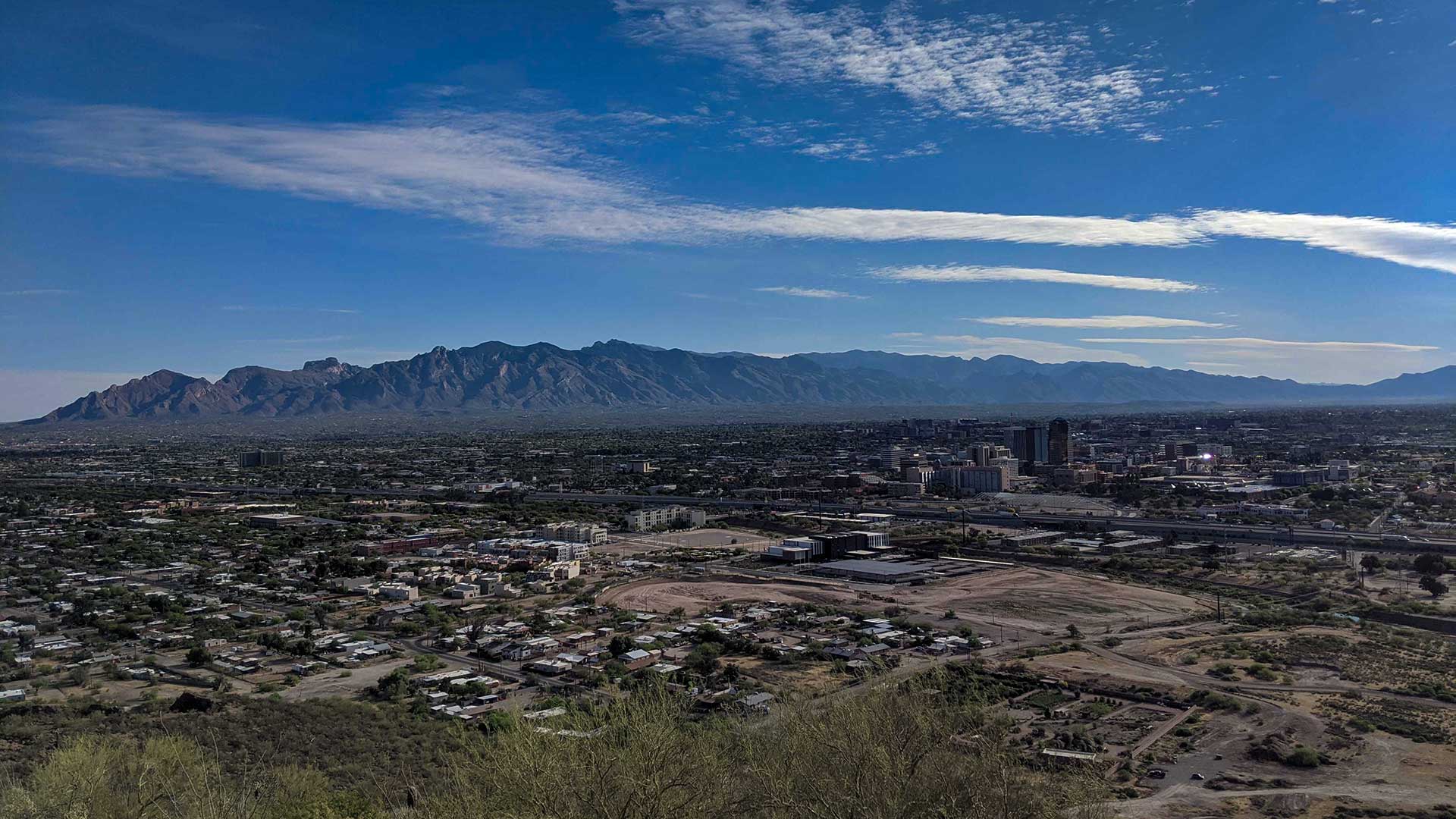 A Pima County official says fewer people driving amid COVID-19 restrictions appears to be contributing to less pollution in the air.
Nick O'Gara/AZPM
With so many people working from home due to COVID-19, Tucson streets are enjoying a lot less traffic. That's had a positive impact on our air quality, according to Ursula Kramer Nelson, director for Pima County's Department of Environmental Quality (PDEQ).
"As we look at the data that we've gathered over the last several weeks, we do see what looks like a decrease in some of our air quality pollutants — so that's a good thing — and it's likely that at least part of that is due to people driving less."
PDEQ tracks a number of pollutants found in Tucson air, including nitrogen oxides, carbon monoxide, ozone and particulate matter. Readings over the last month and a half are the lowest they've been for about a decade. That's not all due to the coronavirus pandemic — air pollution has been dropping for years thanks to improved emission standards. But the pandemic appears to be an added factor.
While Tucson generally enjoys better air quality compared to some of the larger cities around the world, the pollutant of highest concern here is ozone.
"Ozone is really complicated in that it's not a pollutant that is directly emitted into the air, but it forms in the presence of sunlight and two compounds — that's oxides of nitrogen and volatile organic compounds — and those two react and make ozone," explained Nelson.
The primary source for those oxides of nitrogen in Tucson is motor vehicle exhaust, so fewer cars and trucks on the road has meant a drop in ozone. And that's a good thing, says Nelson, because ozone, like COVID-19, is a respiratory irritant. She hopes that this data can help speak to the many public health benefits of driving less.