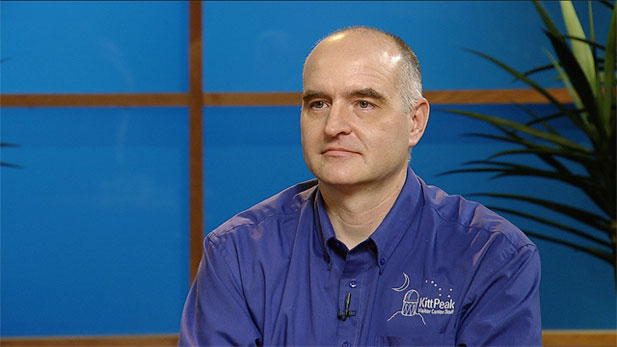 PHOTO: AZPM
Robert Martino, Kitt Peak public outreach coordinator talks about Kitt Peak's Sun-day Event.
Winter Solstice, the longest night and the shortest day of the year, will occur on Dec. 22, but those who want to learn more about this astronomical and cultural event will get a chance to do so ahead of time with local experts.

Kitt Peak National Observatory, southwest of Tucson, is home to the largest solar telescope in the world. The observatory will hold a "SUN-Day on the Solstice" event Dec. 18, beginning at 11 a.m.
Participants will learn about this important star through observations, hands-on activities and conversations with scientists.
Robert Martino is the Kitt Peak Public Outreach Program Coordinator and he says SUN-Day should provide something interesting for everyone.
"We will be talking about the sun, I will be giving a brief lecture about what it is, its structure, and how to safely observe it," Martino says. "I'll be taking our guests into some behind-the-scenes areas where the public normally does not get to go."