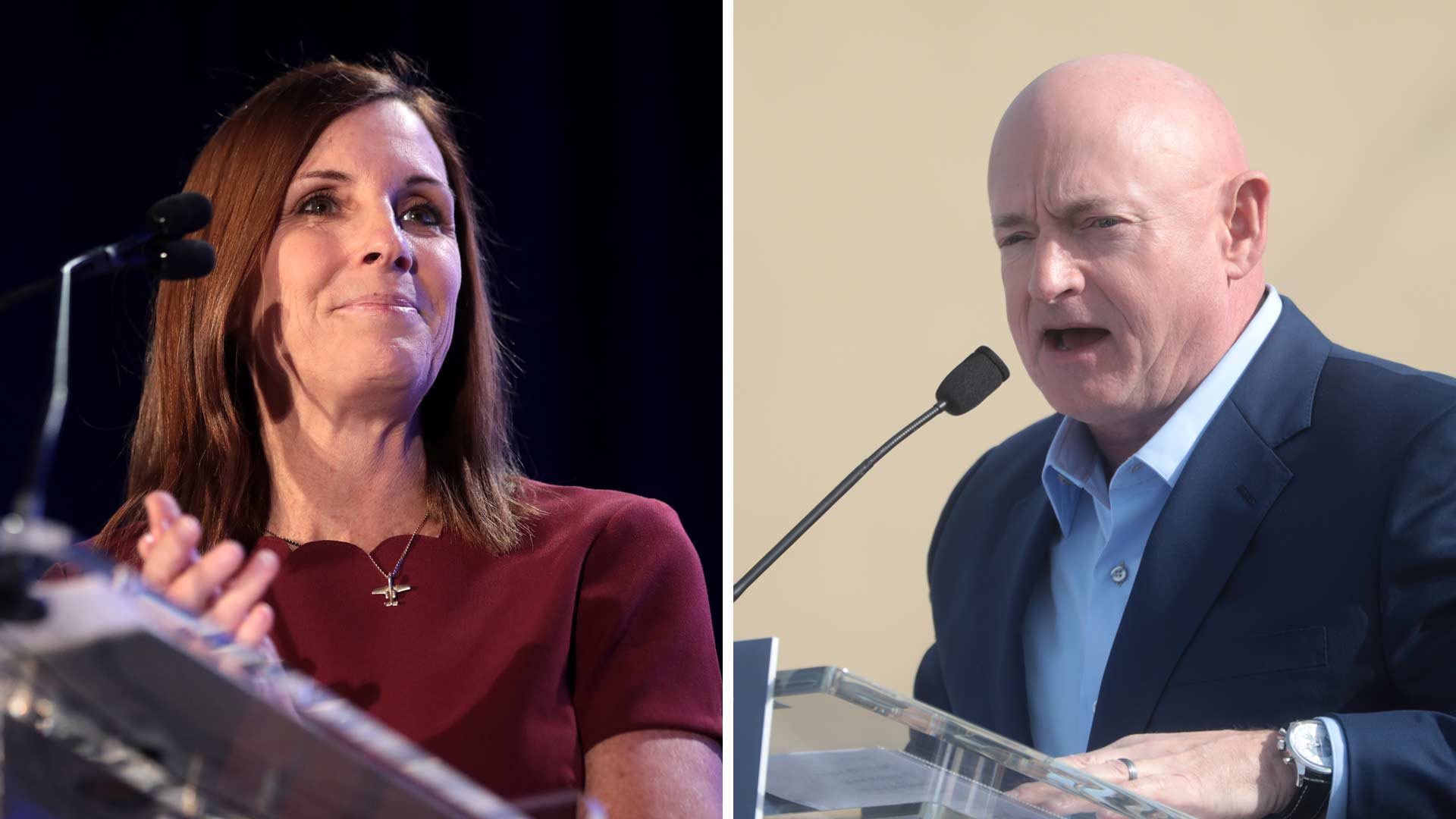 Republican Martha McSally, left, and Democrat Mark Kelly.
Gage Skidmore/Flickr (CC BY-SA 2.0)
Arizona residents gave U.S. Senate candidates Martha McSally and Mark Kelly a combined $10 million during the first quarter of 2020, according to reports filed with the Federal Election Commission.
Kelly raised a total of $6,316,768 in Arizona, and McSally raised $4,032,850 in the state.
On a day-to-day basis, Kelly always outraised McSally. On Jan. 31, they were nearly tied in Arizona-based fundraising, with $2,000 separating them. Kelly had five days where he raised more than $150,000. McSally did not have any of those days.

Kelly's biggest fundraising day in Arizona was Feb. 12, when he brought in more than $340,000. It should be noted that more than $100,000 of that was a transfer from the Mark Kelly Victory Fund PAC.
McSally's biggest day fundraising came on Jan. 13, when she brought in $122,000 from Arizona. She did bring in $106,000 on Feb. 19, the day she appeared alongside President Trump at a campaign rally in Phoenix.
Part of the first quarter of the year was overshadowed by the growing COVID-19 pandemic. Neither candidate financially suffered from that between January and the end of March. That could change in the second quarter.
"The small-dollar donations may take a hit for sure as people pull back because their own finances are in question," said Barrett Marson, Republican strategist.
McSally did suspend fundraising for the first 15 days of April. The result of that will not be seen until campaign finance reports are filed later this summer.
Both candidates had financial strongholds in the state. Kelly raised the most donations in the 85750 ZIP code, which includes the Catalina Foothills in Tucson. He raised nearly $70,000 from that ZIP code during the first quarter.
For McSally, Paradise Valley in Maricopa County gave her the most money during the beginning of 2020. The 85253 ZIP in that area donated more than $44,000 to her campaign.
During the first quarter, McSally's average Arizona donation was $148. Kelly's average donation in the state was $155.