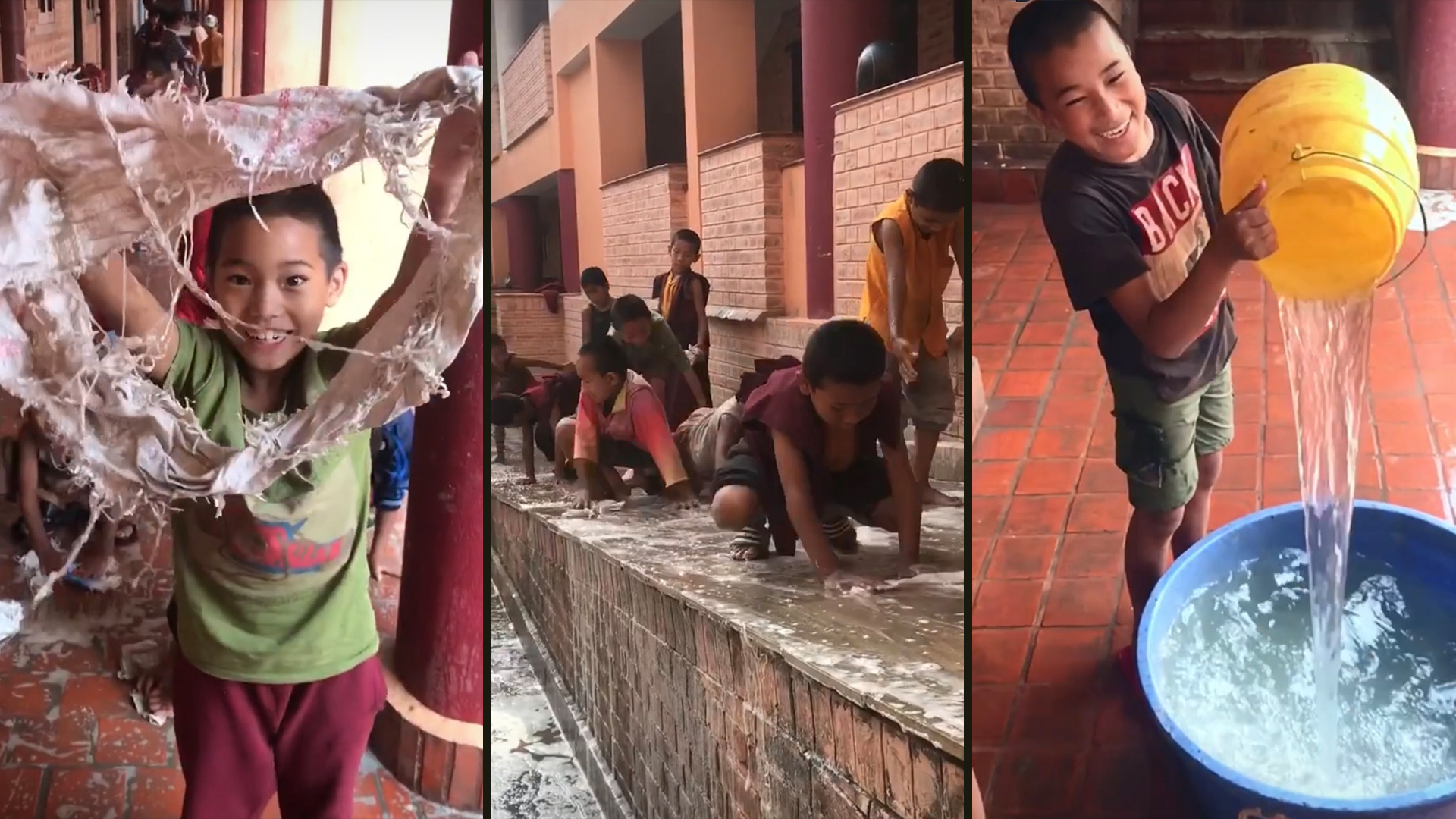 "I love how easily kids can turn literally anything into fun," Katya Demidkova says.
Courtesy of Katya Demidkova
Featured on the May 14th, 2020 edition of ARIZONA SPOTLIGHT with host Mark McLemore:
A first-hand account from a Buddhist monastery in Nepal during the COVID-19 lockdown. The country closed its borders after the second case of coronavirus in Nepal was diagnosed, but Katya Demidkova, a Russian teacher, decided not to evacuate. Instead she stayed to teach English to the children living at the monastery.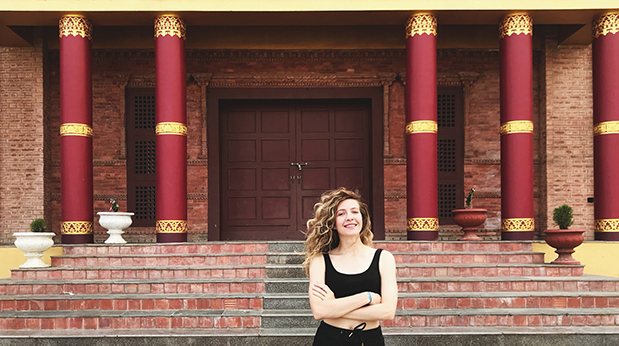 Katya Demidkova in front of the Sharminub monastery, near Kathmandu, in Nepal. During the COVID-19 pandemic, she is teaching English to the boys who live there, studying to become monks.

Courtesy of Katya Demidkova
The Sharminub monastery in the morning
Katya Demidkova
University of Arizona entomologist Justin Schmidt is known as "The King of Sting" for his unique line of research into venomous insects. But, one sting he hasn't experienced is that of the "murder hornet", a species from Asia that has begun to appear in North America. Mark talks with Dr Schmidt about how these insects function, and the threat they pose to both honeybees and their keepers.
An extended version of the conversation: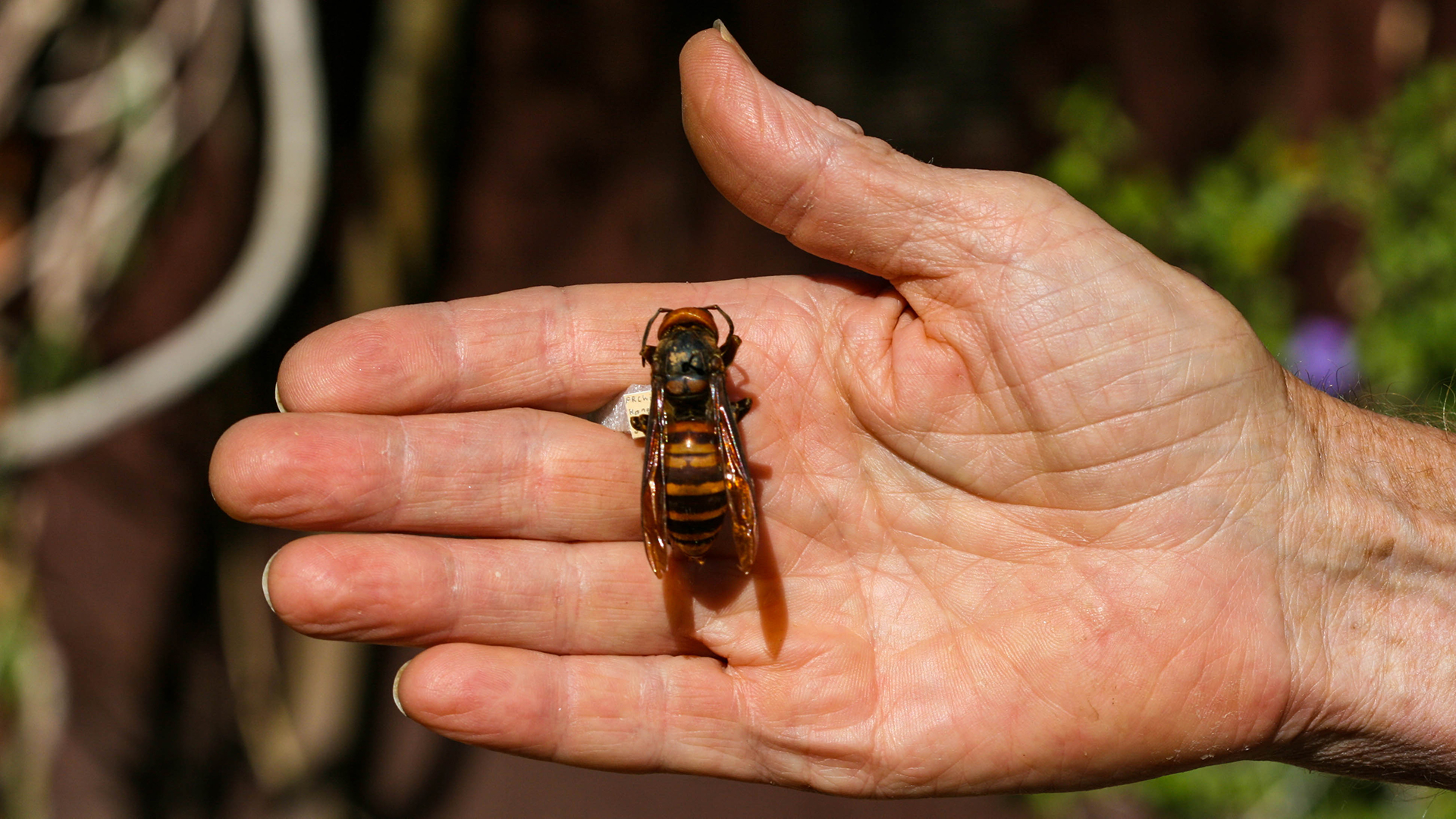 Justin O. Schmidt holds a giant hornet that he collected while doing research work in China.
Courtesy of Justin O. Schmidt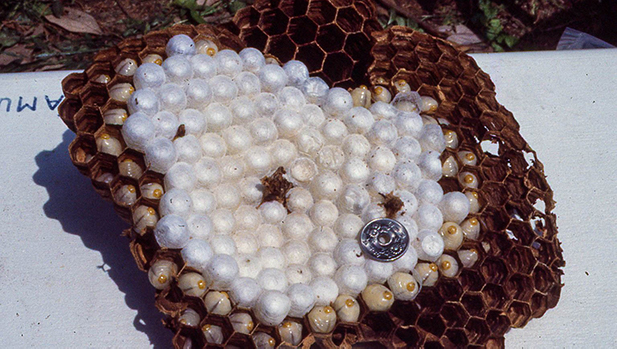 The combs from within a giant hornet nest taken in Mito, Japan, with a Japanese 50 Yen coin (21 mm in diameter, or about 7/8 of an inch) included for reference.

Courtesy of Justin O. Schmidt
Dr. Bellal Joseph is a surgeon on the front lines battling the COVID-19 epidemic at Banner - University Medical Center Tucson. As a Muslim American, he shares some insight into what observing the holy month of Ramadan means during a pandemic, and the outpouring of support the local community is giving on behalf of hospital workers.
Sarah & Bellal Joseph, with baby Ali.
Courtesy of Dr. Bellal Joseph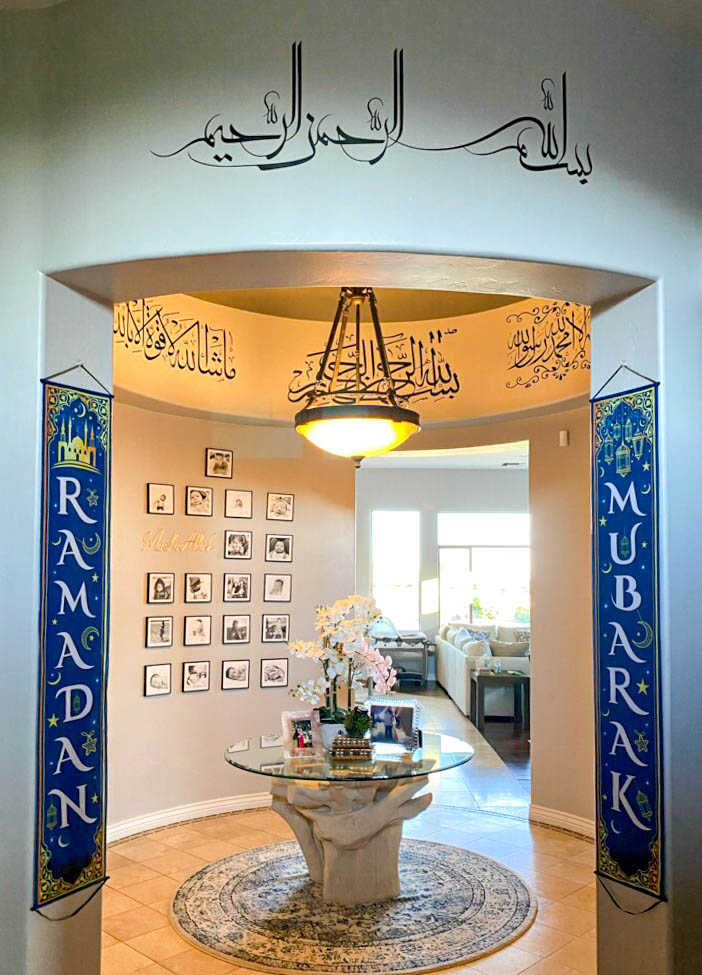 Dr. Joseph, his wife, and their 5-month old son are honoring the traditions of Ramadan in this year of pandemic.

Courtesy of Dr. Bellal Joseph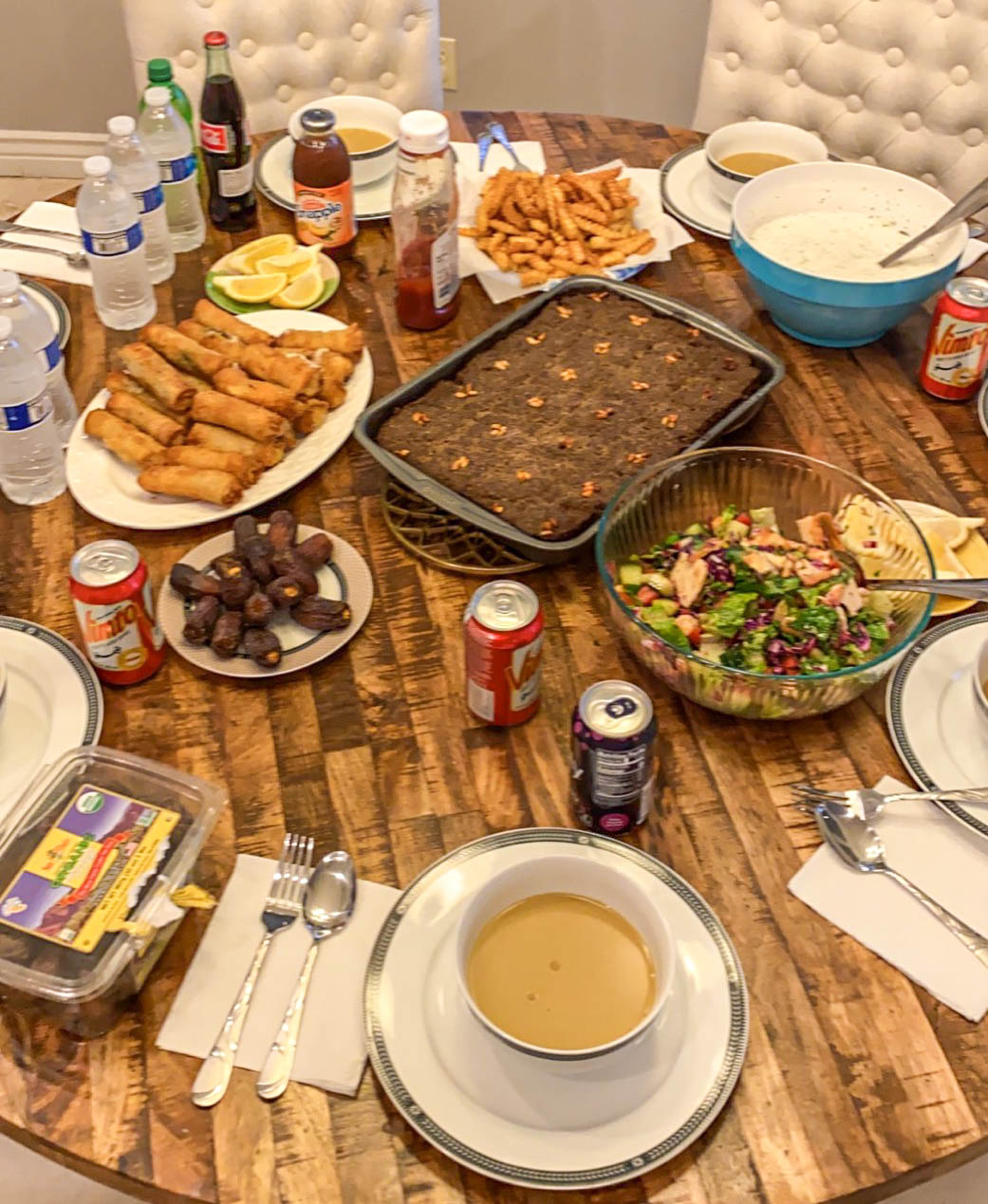 One of the key traditions of the holy month of Ramadan is fasting from dawn until dusk each day. When the family gathers for their evening meal at the Iftar table, they begin with just 1- 3 dates each, before enjoying a wide assortment of traditional foods and handmade delicacies.

Courtesy of Dr. Bellal Joseph
And, a personal essay from Patricia Patricia Barceló Sanders, a program coordinator in the University of Arizona Division of Trauma, Critical Care, Burns and Emergency Surgery. She and her husband are doing what they can to keep their family in Tucson safe, while keeping watch over how the global spread of the virus is impacting her extended family in Central America and the Caribbean.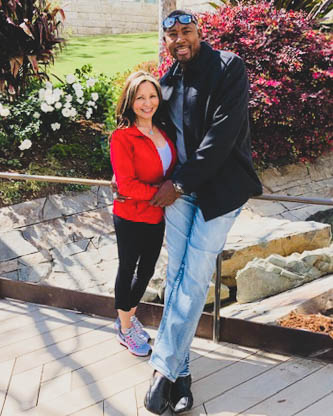 Patricia & Lorenzo Barceló Sanders

Courtesy of Patricia Z. Barcelo-Sanders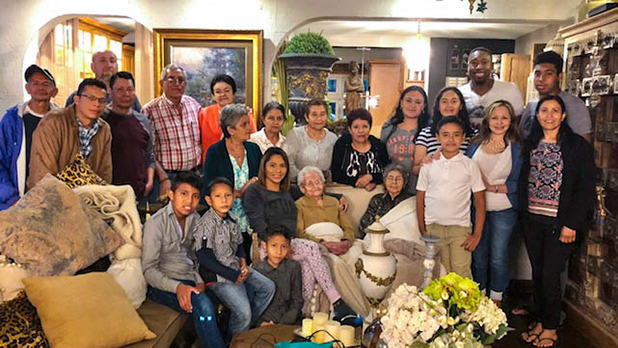 Patricia and her husband Lorenzo visiting her family in Guatemala, including her 104-year old grandmother. They were able to bring her grandmother to the U.S. about two months before the COVID-19 outbreak in Wuhan, China.

Courtesy of Patricia Z. Barcelo-Sanders