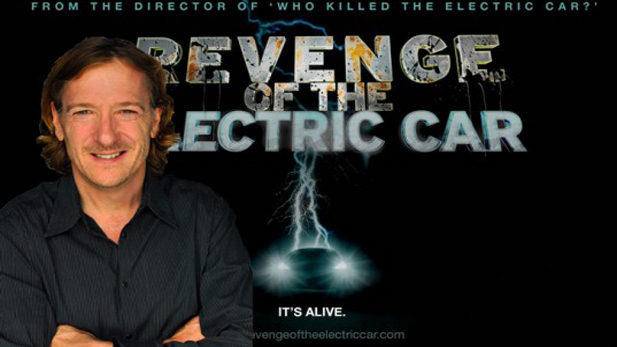 "Revenge of the Electric Car" director Chris Paine
Why have electric cars run into so many roadblocks over the years? Recent news about exploding batteries has left many potential consumers wary, but electric vehicle (or EV) converts say those reports are exaggerations.
It was over a decade ago that General Motors first produced - and then eradicated - a limited number of EV1 vehicles, a story documented by Chris Paine in his 2006 film Who Killed the Electric Car. But now, the situation is different, and there are an estimated 8,500 electric cars on the road in the U.S. alone. Chris Paine is back, with a film called Revenge of the Electric Car , and AZPM's Andrea Kelly has the interview...
Listen:
Revenge of the Electric Car begins a run at The Loft Cinema on Friday, December 9th. Director Chris Paine will be attending a screening followed by a Q & A on opening night at 7 pm.
Additionally, here is a list of some additional electric vehicle (EV) resources:
TEVA2 is Tucson's chapter of the Electric Auto Association, and is composed of EV enthusiasts who – primarily, but not exclusively – convert older existing gasoline cars to electric power. A recent article in the online publication EV World took a closer look at Tusconan Jerry Asher's commitment to EV cars.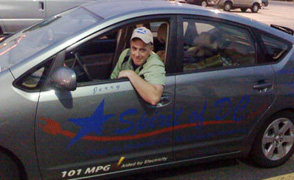 Tucson resident Jerry Asher and his "Spirit Of DC", a converted Toyota Prius gas / electric hybrid that can operate for long distances solely on electric power.
The Pima Association of Governments is coordinating efforts with The Tucson Clean Cities Program, The U.S. Department of Energy and ECOtality North America to provide a local infrastructure of public EV charging stations.

Among the first modern commercially available EV to become available here was the Nissan Leaf, which arrived in late 2010. One year later it is estimated that there are around 300 Leafs operating on the streets of Tucson.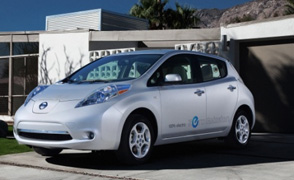 The Nissan Leaf is now available worldwide and, at 20,000 units made just this past year, it is the most produced Electric Vehicle in history.
Tucson was among 29 cities across the United States that participated in "National Plug In Day" on October 16, 2011. The grass roots EV awareness event, which is anticipated to occur annually, was spearheaded by Plug In America.

There are many national and internationally based EV news websites keeping up with the latest information, including a blog run by New York Times correspondent Brad Berman called Plug In Cars.com.
Special thanks to AZPM's Ben Nead for his research and involvement with this article and interview.
The Loft Cinema is an underwriter of Arizona Public Media.