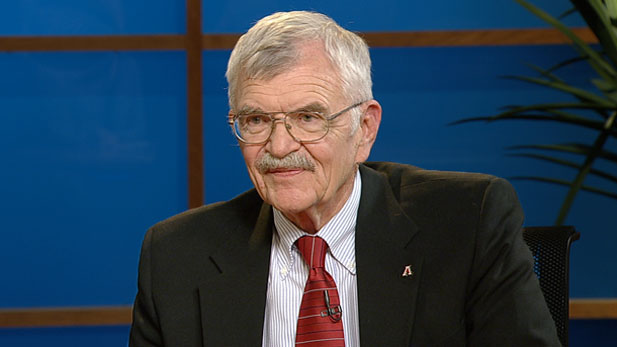 PHOTO: AZPM
Eugene Sander, president of the University of Arizona.
It's good for the University of Arizona to move innovations and technology from the labs to the marketplace, says the University president, Eugene Sander.
That's why he says he started Tech Launch Arizona. The program is intended to funnel the $650 million in research from the UA into the private sector, Sander says.
"What we're doing is having a much closer affiliation with our tech transfer operation," Sander says. He's hopeful the effort will lead to more of the ideas generated at the University of Arizona becoming part of business enterprises, locally and internationally.
An example of UA research moving into the marketplace, Sander says, is the creation of a new pharmaceutical drug. The UA may patent the new drug, then license it for commercial use.