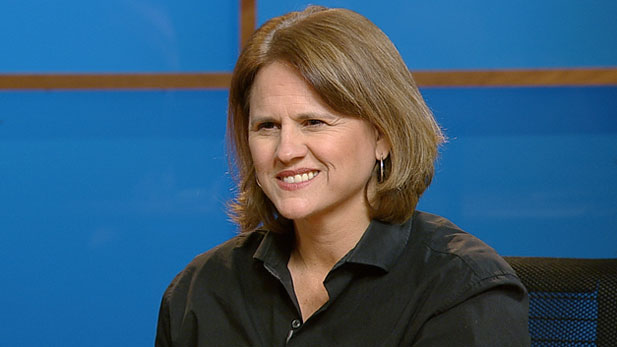 Documentary filmmaker Frances Causey will be a judge in the Susan G. Komen for the Cure commercial competition. (PHOTO: AZPM)
Although Susan G. Komen for the Cure Southern Arizona is probably most famous for it annual Race for the Cure, the organization works year round to raise public awareness about breast cancer.
Komen is calling on amateur filmmakers to help spread the word about the mission. Filmmakers are asked to produce 30-second TV commercials to urge women to check regularly for breast cancer.
Here is a link to guidelines for submissions to the Komen Shorts: 30 Seconds to Save a Life Public Service Announcement Contest. The deadline for all entries is midnight on Jan. 3, 2012.
Although 'Susan G. Komen For the Cure Southern Arizona' is most famous for their annual "Race for the Cure", the organization works year round to raise public awareness about breast cancer. This year, they are trying something new, and they are asking for creative folks in our community to help spread the word about their mission. Here's Mark McLemore to tell us more... Frances Causey - Documentary Filmmaker (VIDEO: AZPM)