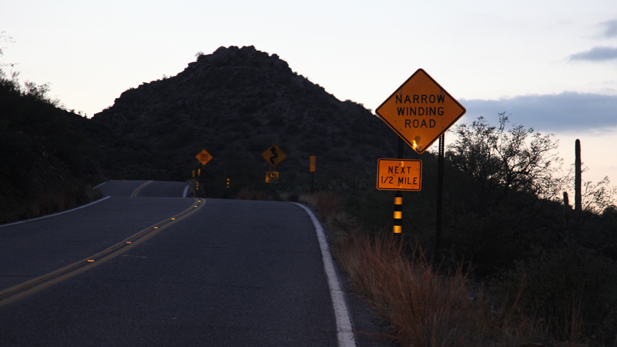 Mark McLemore
Fantasy, science fiction and comic book author Jeffrey J. Mariotte wrote "Long Road Home," a story for Arizona Spotlight to share for the holiday season.

Listen to Long Road Home:
Shortly after reading this story in the AZPM studio, Jeff Mariotte left to drive to his home in Douglas, Arizona, traveling on the very same stretch of highway that he had written about. Although he did arrive home safely, it was much later than expected.
Jeff Mariotte's latest novel is Dark Vengeance Vol. 1: Summer, Fall
Audio adaptation produced by Mark Duggan and Mark McLemore