Coronado National Forest officials are holding the last public meeting to gauge public opinion on the proposed Rosemont copper mine southeast of Tucson.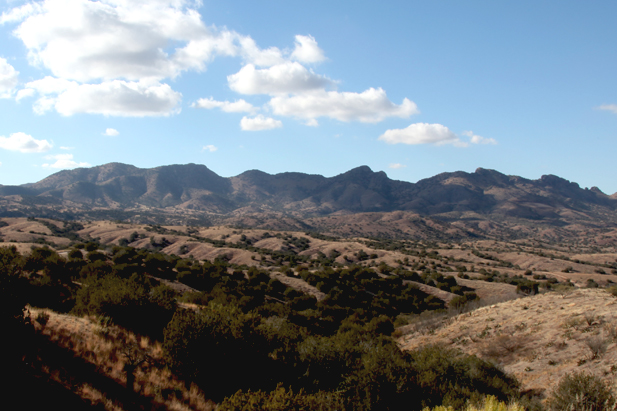 PHOTO: Mark Duggan
Site of the proposed Rosemont copper mine, looking west from Highway 83.
The meeting is this Saturday at Sahuarita High School. It's part of the process to determine whether Rosemont should get a forest service permit to dump tailings, or unused rock, on Coronado land. That process included the commissioning of an environmental impact statement, which was released to the public late last year. This Saturday's meeting is the last of five that were scheduled by the forest service during a 90-day public comment period on the draft statement and Rosemont's application for a permit.

CORONADO NATIONAL FOREST PUBLIC MEETING: Saturday January 14, 1:00 p.m. - 5:00 p.m. at Sahuarita High School, 350 W. Sahuarita Rd., Sahuarita, AZ.



Another impact meeting on the Rosemont mine was held January 5th in Tucson by Arizona Department of Air Quality officials. The meeting was part of a process to determine whether ADEQ should issue an Aquifer Protection Permit (APP) to Rosemont. An APP is required for any facility that could potentially discharge waste to groundwater.
Read a draft of Rosemont's Aquifer Protection Permit (APP):
adeq-rosemont-app-draftpermit: View at Google Docs | Download File
Read ADEQ's Fact Sheet for Rosemont's Aquifer Protection Permit:
adeq-rosemont-app-factsheet: View at Google Docs | Download File