Julie Andrews returns as host of the festive annual New Year's celebration with the Vienna Philharmonic, under the direction of guest conductor Mariss Jansons, at Vienna's Musikverein. The venerable concert is the largest worldwide event in classical music, reaching more than a billion people annually through radio and television in 72 countries.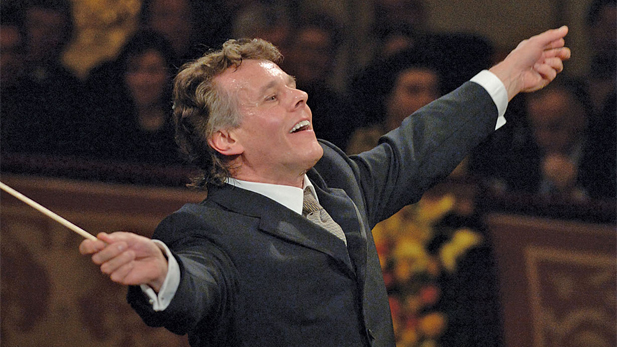 Guest conductor Mariss Jansons leads the Vienna Philharmonic in this annual New Year's celebration from Vienna's Musikverein. (PHOTO: PBS)
The Vienna Philharmonic's traditional New Year's program has showcased Viennese musical culture at the highest level, and since the first television broadcast in 1959, sent the world a New Year's greeting in the spirit of hope, friendship and peace. (The telecast has been a GREAT PERFORMANCES tradition on PBS since 1985.) As is customary with the broadcast, the camera will use several opulent locations in the Musikverein hall itself, and venture outside the hall to visit a picturesque range of Vienna landmarks.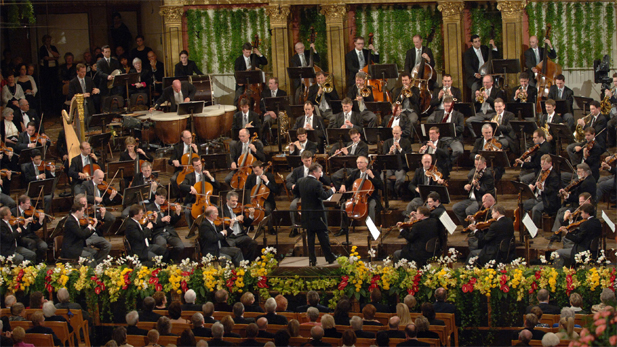 The Vienna Philharmonic at Vienna's opulent Musikverein. (PHOTO: PBS)
From Vienna: The New Year's Celebration 2012, Sunday at 5:30 p.m. on PBS-HD 6.