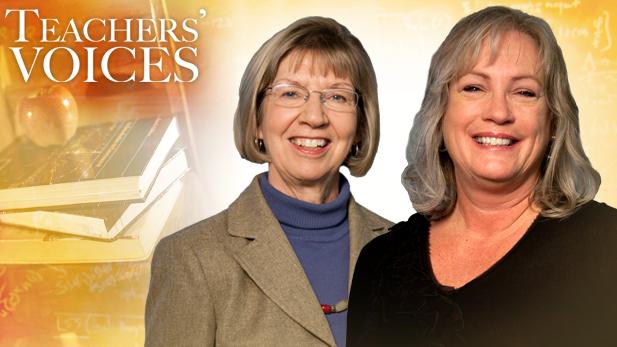 "Teachers' Voices" second season premieres with a conversation between friends and former educators Pam Simon and Jane D'Amore. (PHOTO: Robert Jaime)
In 2011, Arizona Spotlight, in cooperation with Tucson Values Teachers, ran a special series called Teachers' Voices that gave educators, administrators, and students a chance to share personal stories about the struggles and triumphs of their daily school experience.
Now, a second series of Teachers' Voices begins, with guests Pam Simon and Jane D'Amore sharing some reminiscence and discussing one of the most difficult challenges that today's classroom teachers can face.
Pam is a former English teacher at Tortolita Middle School, and is the community outreach coordinator for Gabrielle Giffords office. Pam was also wounded twice during the shootings on January 8th.
Jane is a former reading teacher, who also served as the principal at Tortolita Middle School. Both women worked there during the time when alleged January 8th shooter Jared Loughner was a Tortolita student.
In addition to reminiscing about the joys of classroom teaching, they discuss how difficult it is for educators to intervene even when they see a student struggling with serious emotional difficulty. And, they look at the impact that drastic state-wide budget cuts are having on a school's ability to provide resources for students in need.
The new season of Teachers' Voices will air bi-weekly throughout 2012 on Arizona Spotlight, funded in part by The Arizona Department of Education and Cox Communications.
Listen: