The series Copper at the Crossroads takes a closer look at copper mining in Arizona. In part one, "The Miracle Metal," Arizona Public Media reporter Mark Duggan examines the history of copper mining in the state. He traces the industry's move from underground mines to vast open pit operations and considers whether copper is still one of the state's economic "Five Cs."
Hear part one of the series: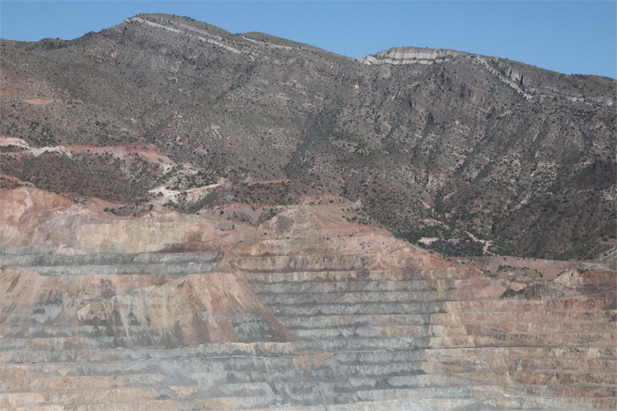 PHOTO: Mark Duggan
The terraced slopes of the open pit at the Asarco-owned Ray Mine Complex, north of Tucson.
Independent prospectors and multi-national corporations alike have been pulling copper out of the ground in the Arizona region for more than 100 years. The early operations were small and underground, but the railroad's arrival changed that, by making it easy to ship copper to distant markets. Soon nearly all mining operations were operated by large companies. Then, a new form of mining was introduced, known as the open pit. The copper boom was on by the turn of the century, when there were active mines in Ajo, Bisbee, Morenci and other locations.
When Arizona achieved statehood in 1912, it led the nation in copper production. Copper mining would go on to become one of what's known as Arizona's Five Cs, five industries that drive Arizona's economy: Copper, cotton, cattle, citrus and climate.
Tucson-based historian William Ascarza says its is still one of the Five Cs, if not the top one. His book Southeastern Arizona Mining Towns traces the history of the industry in Arizona, particularly in the copper-rich southeast. Azcarza says copper's employment numbers alone make it the top "C" in Arizona's economy, especially with a worldwide copper boom.
But more and more Arizonans are arguing that climate is as much an economic driver as copper mining. Several copper mining expansion plans have been actively opposed by citizens groups. Roger Featherstone with the Arizona Mining Reform Coalition says Arizonans are starting to realize the value of environmental protection.
Next in the series Copper at the Crossroads, we'll hear from supporters and opponents of the proposed Rosemont mine southeast of Tucson.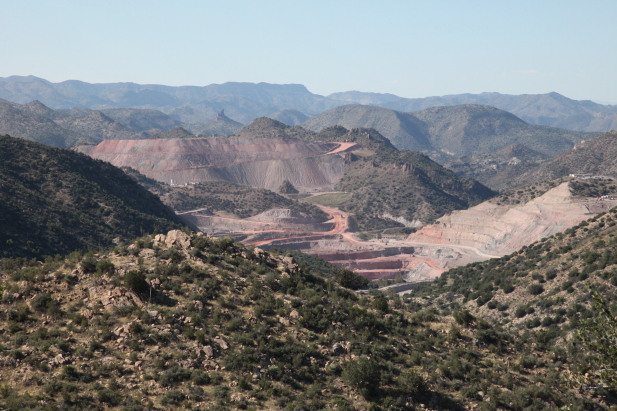 PHOTO: Mark Duggan
The Pinto Valley Copper Mine, owned by BHP Billiton, between Superior and Globe, AZ.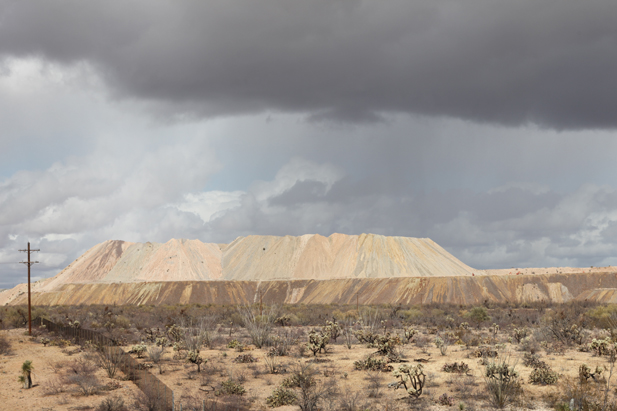 PHOTO: Mark Duggan
Tailings piles at the Asarco-owned Mission Mine Complex south of Tucson.