The series Copper at the Crossroads takes a closer look at copper mining in Arizona. In part four, we look at the history of the area's copper mining towns.
Hear part three of the series:
Plenty of small towns in Arizona owe their existence to mining. Bisbee, Globe and Superior are examples of places that rode early copper booms and survived the busts that followed. But Helvetia, Ruby and Gleeson weren't so lucky. When copper prices sank, so did these former mining boomtowns.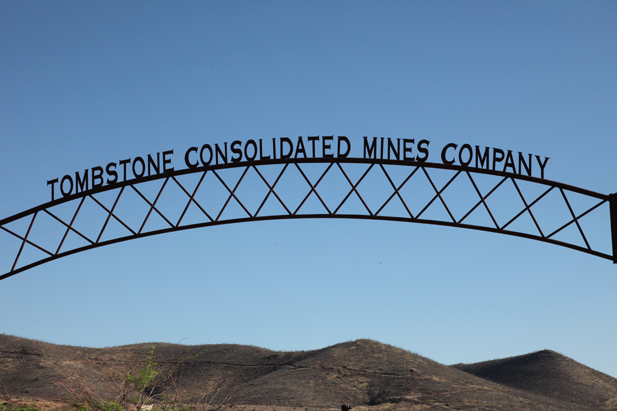 PHOTO: Mark Duggan
A sign marks Tombstone's former life - as a mining town.
William Ascarza is a Tucson historian who's been tracing the pictorial past of these colorful towns. He says several factors led to the survival of some towns, and the destruction of others.
Bisbee and Globe, for example, were near mines that were owned by large corporations, who were able to ride out the volatility of metals markets.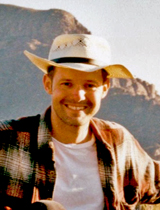 PHOTO: Courtesy of William Ascarza
Tucson author William Ascarza has written 3 books and co-authored another.
But places like Helvetia were largely populated by small-time prospectors who were ill-suited financially to survive the busts. The moment a mine stopped producing, or it's output stopped selling, the miners moved on. The towns they founded died soon thereafter.
Ascarza chronicles the early history of these towns - the ones that made it and the ones that didn't. His new book Southeastern Arizona Mining Towns (Arcadia Publishing) takes the reader back to the rough and raw times of early 20th century Arizona.
He's also written books on the Tucson and Tortolita Mountains, and co-authored a book on the Arizona-Sonora Desert Museum.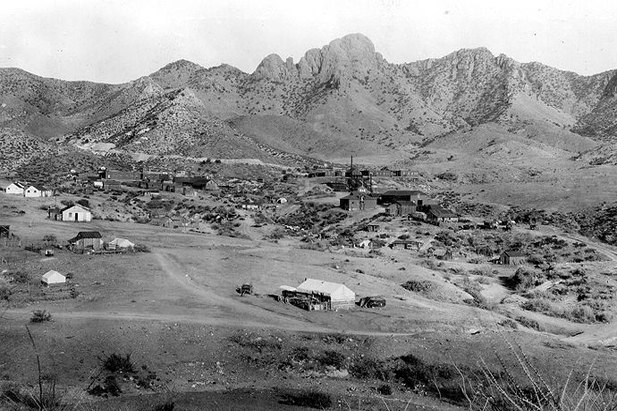 PHOTO: Courtesy of USGS
The town of Helvetia in the Santa Rita Mountains, 1909. Seven mines were nearby, including the Heavy Weight, Copper World and Leader mines.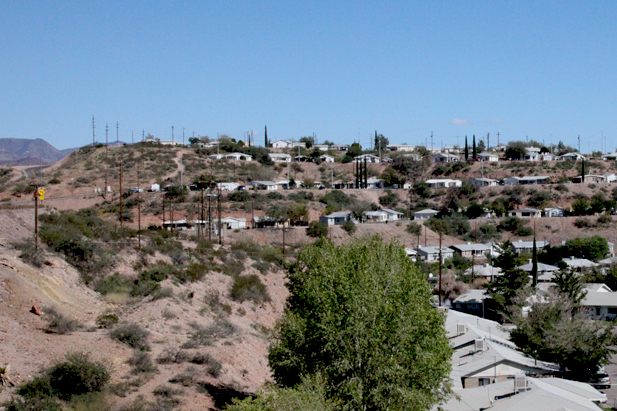 PHOTO: Mark Duggan
Houses on the hill in company town Morenci, AZ.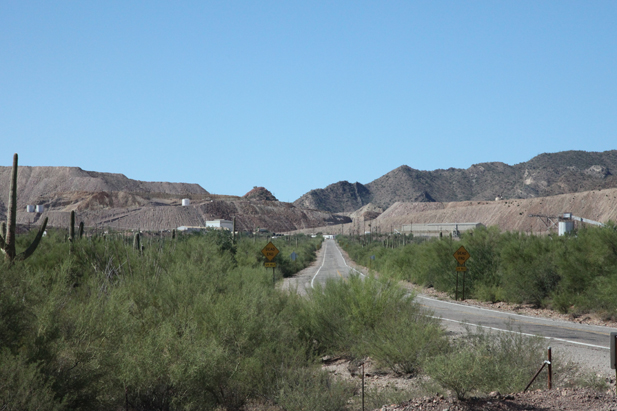 PHOTO: Mark Duggan
The Silver Bell Mine west of Tucson. 100 years ago, there was also a town named Silver Bell here.