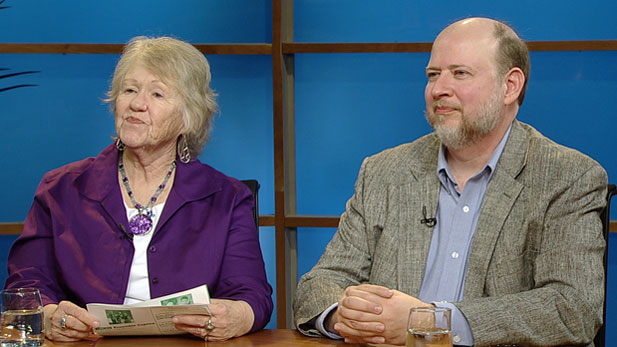 PHOTO: AZPM
Arizona Early Music Society President, Bette Arnett (center) and Treasurer, Jeffri Sanders (right) discuss the AEMS and its upcoming events.
The Arizona Early Music Society has been performing for 30 years and showing people music they may not have heard. The group performs music from the Medieval, Renaissance and Baroque periods.
But more than just performing, the musicians often use period instruments including what was simply described as a bass lute that is nearly six feet long.

KUAT-FM is playing a concert from the Arizona Early Music Society on Sunday , January 15 at 3:00 p.m. and Thursday, January 19 at 9:00 p.m.