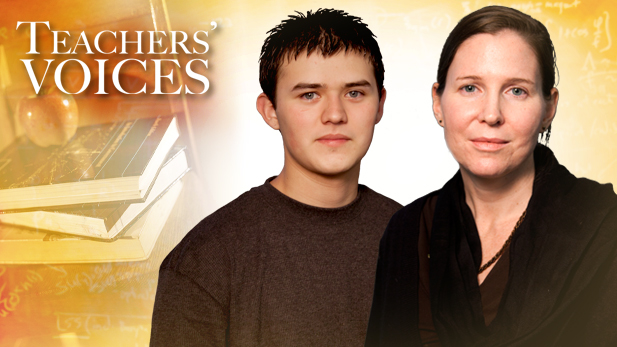 Gabriel Ortiz, an 11th grade student at Ironwood Ridge High School and his favorite teacher, Dr. Theresa Chavez (PHOTO: Steve Riggs)
In cooperation with Tucson Values Teachers, Arizona Spotlight presents a special series called Teachers' Voices. These conversations between educators, administrators, and students gives them a chance to share personal stories about the struggles and triumphs of their daily school experience.
Trust is a very important thing to a teenager, especially to one who has had adults let them down before. But, trust can also sometimes be pretty hard to come by in the public school system.
Gabriel Ortiz is now an 11th grader at Ironwood Ridge High School in the Amphitheater School District, and he's eager to graduate next year and move on to bigger things. But that wasn't always how he felt. In fact, the reason that Gabe is still in school at all comes down to the bond of trust that he built with Dr. Theresa Chavez, a teacher who believed in him, and who defied his expectations by not letting him down.
Listen:
Teachers' Voices will air bi-weekly throughout 2012 on Arizona Spotlight, funded in part by The Arizona Department of Education and Cox Communications.