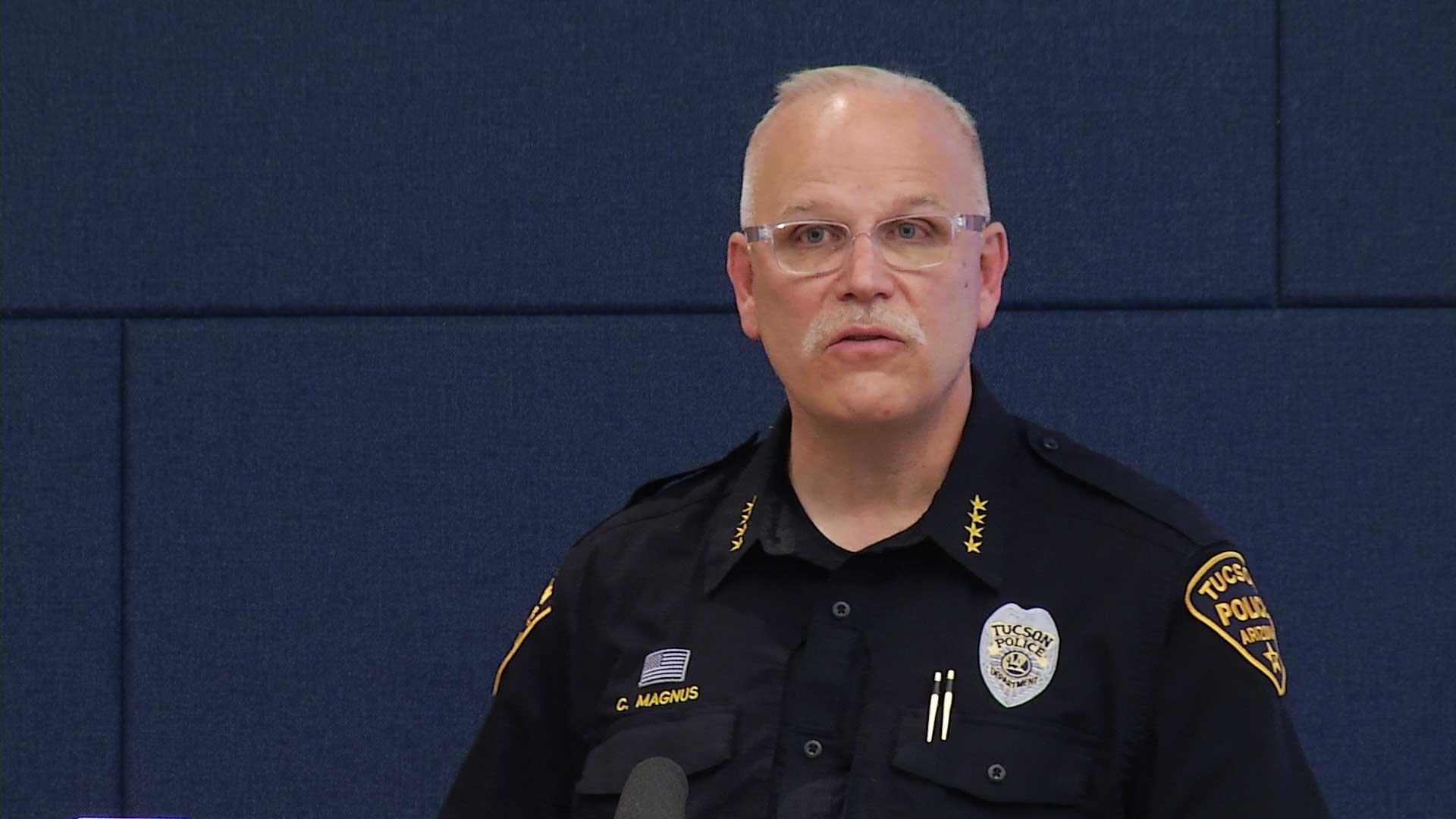 Tucson Police Department Chief Chris Magnus, at a June 24, 2020 media briefing.
Martín Rubio/AZPM
Tucson Police Chief Chris Magnus announced a 29-year-old man died in police custody early this morning. The man, identified as Jesus Gilberto Gutierrez, was found unconscious from an apparent drug overdose after breaking into the backyard of a Tucson resident. Officers tried unsuccessfully to revive him. Magnus says they acted appropriately.

"Now we're holding this press conference and sharing this video to be as transparent as possible, not because we've identified any violations of our policies," he said.
Police gave the man two doses of Narcan and administered CPR, but he was pronounced dead at the scene. The Tucson Police Department has been under scrutiny since June, when Mayor Regina Romero announced police waited two months to disclose the in-custody death of a man in April.
Magnus says separate administrative and criminal investigations are underway into the death.