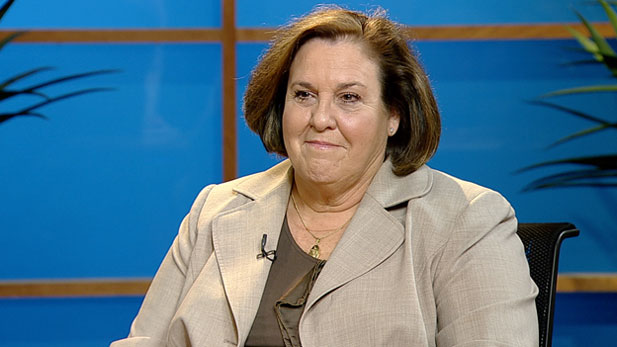 PHOTO: AZPM
TUSD's Interim Deputy Superintendent Maria Menconi informs us of the decision to terminate its Mexican American Studies Program and the books that were banned in those courses.
The Mexican American Studies controversy at Tucson Unified School District continues, with the latest debate on whether books from the courses have been banned.
The controversy stems from the state superintendent and an administrative law judge ruling the district's Mexican American history and literature courses violate state law. The TUSD governing board discontinued the courses to avoid losing millions in state funding.
The books associated with the curriculum have been put into storage because the courses are no longer offered, says Maria Menconi, the district's interim deputy superintendent. They are still available for students to use in other courses, so she says they have not been banned.
In an interview, Menconi discusses what's next for students who were in the courses that were discontinued two weeks ago.