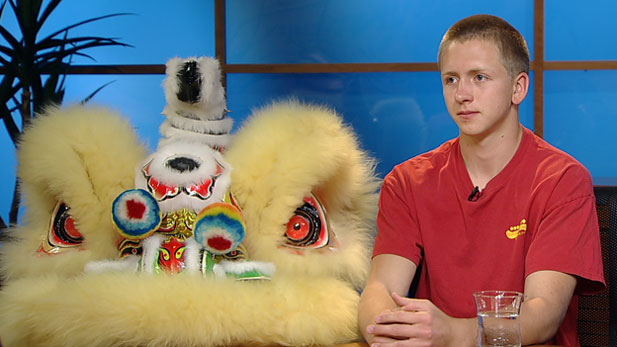 PHOTO: AZPM
Jackson Veneklasen of the Tucson Chinese Cultural Center talks about their 2012 New Year's festival, in which he will perform in an elaborate Chinese lion costume.
Monday, January 23, 2012 was the official start date of the Chinese New Year, ushering in the latest Year of the Dragon.
The Chinese calendar is based on a lunar rather than a solar cycle, and each year is named after one of a dozen different animals. This means that the Year of the Dragon arrives every twelve years, and if you were born in 1928, 1940, 1952, 1964, 1976, 1988, or 2000, then you are considered to have a "Dragon Spirit", which is symbolic of good fortune.
In China, the date of the New Year marks the start of a three week festival that focuses on giving thanks for the year that's past, as well as starting the new year in both a positive and productive way.
In accordance, the Tucson Chinese Cultural Center is hosting a series of special events in honor of the Year of the Dragon.