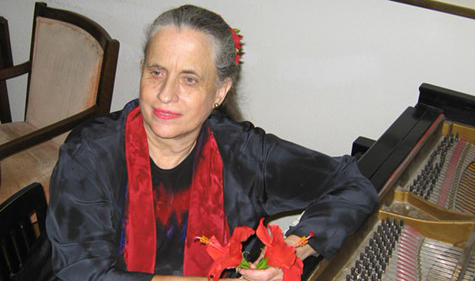 Janne E. Irvine, the creator of a one-woman concert & play inspired by Jane Austen entitled "If Emma Had Practiced"
Janne E. Irvine is an author, pianist, musicologist, and Jane Austen enthusiast who has created a concert and play that allow her to bring to life one of Austen's most popular works, Emma. From her piano keyboard, dressed in a Regency-era gown, Janne performs as all of the major characters from the book, while demonstrating both the music of the era and her interpretation of each character's playing style.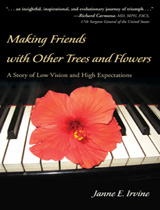 Janne Irvine's autobiography
Janne Irvine's eyesight was damaged shortly after her birth, and slowly grew worse over time. Her recently published autobiography, Making Friends with Other Trees and Flowers: A Story of Low Vision and High Expectations demonstrates her remarkable memory.
Janne on Jane II: If Emma Had Practiced will be performed live at the Atria Bell Court Gardens on Friday, January 27th, 2012 at 7:00 pm.
Listen: