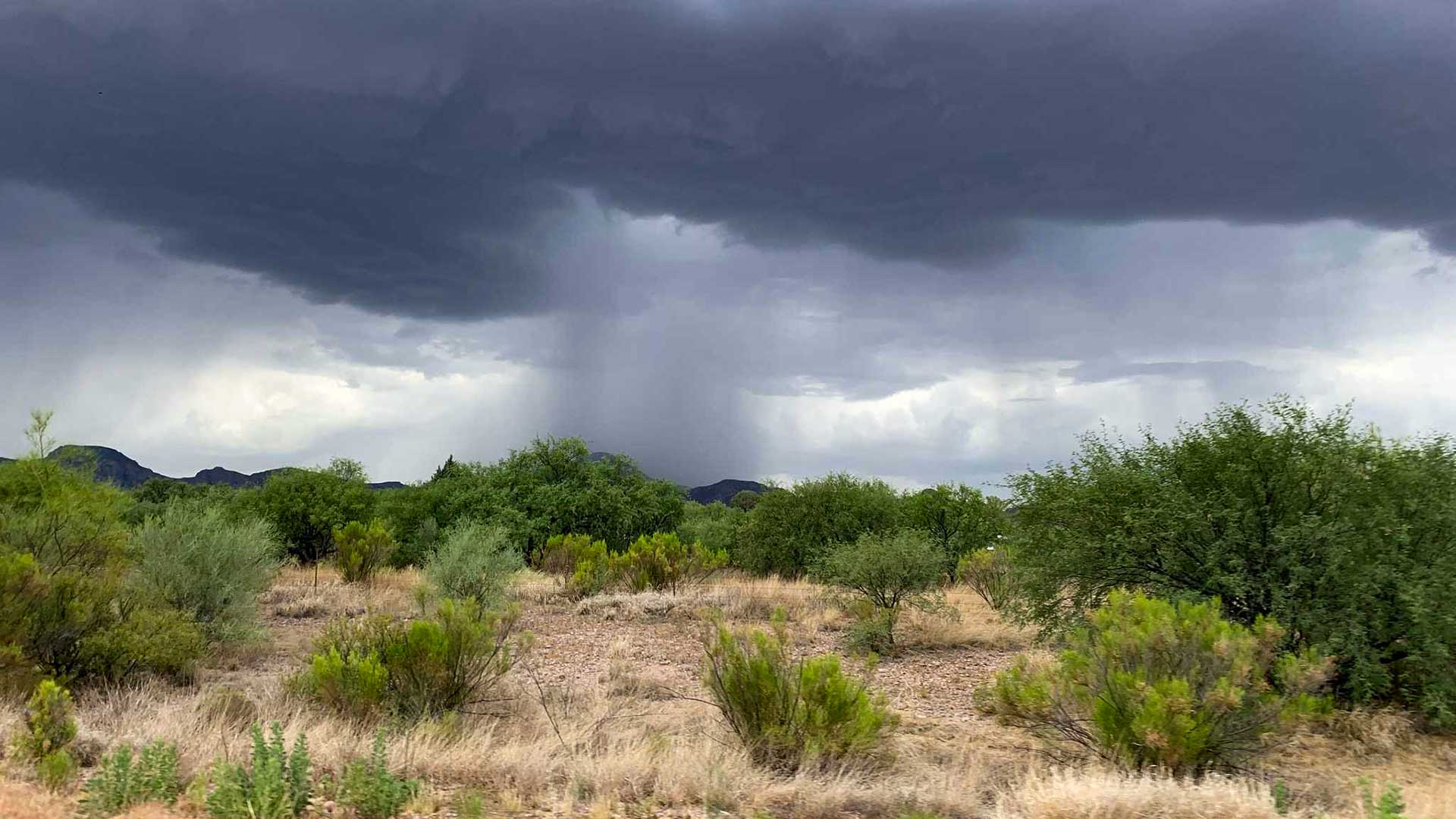 Rain clouds near Tubac, July 2019.
Mitchell Riley/AZPM
This year's monsoon is more like a non-soon. But there's still a chance of rain in the days ahead.
In a normal year, Tucson would have received 3,79 inches of rain since mid-June, not to mention towering clouds, lightning storms and fierce winds. Of course, this is anything but a normal year. Instead we've received only .73 inch, according to Meteorologist Rob Howlett with the National Weather Service in Tucson.
He says the coming weekend may bring a little rain, thanks to a hurricane in the Pacific. "We're going to get some moisture moving into the area and we're looking at the better chances beginning Thursday, and then more widespread. Looks like this weekend we'll get into a better pattern that might get some thunderstorms actually in the city, We keep missing out," Howlett said.
But with each dry, sunny day, the chances of catching up with our typical weather pattern slip further behind. "With just one well placed storm we can get a lot of moisture and we can get a lot of rain in a hurry. But we're running out of time obviously," Howlett says.
He said says it's unclear whether the lack of normal monsoon activity is a result of climate change, some random quirky weather or a combination of the two.