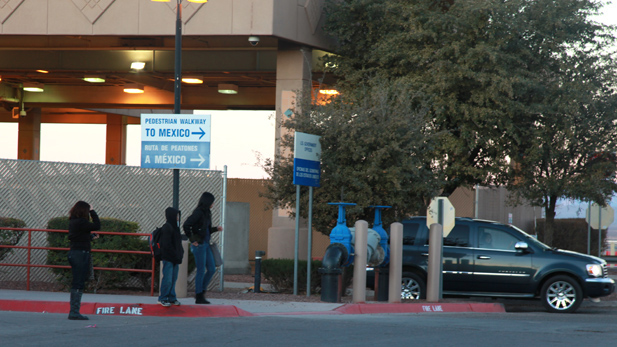 Students crossing into the United States through the pedestrian entrance at the port-of-entry in Douglas, Arizona (PHOTO: Fernanda Echavarri)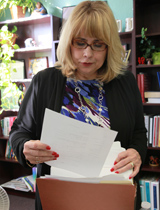 Bonnie Lopez, Assistant Superintendent for the Douglas Unified School District (PHOTO: Fernanda Echavarri)
Border school districts, like the one in Douglas, Arizona, face unique challenges. One of them is having to triple check the residency of parents who are enrolling children in their schools, because many of them actually live in Mexico. And that means crossing the international border every day to get to school.
The resources used to do home-checks and enrollment verification is costing the district money, says Sheila Rogers, Douglas Unified School District Superintendent. She has assigned Bonnie Lopez the assistant superintendent to overseee a centralized new student center where a group of district employees would verify eligibility, perform checks at the port-of-entry for students, and do home visits in suspicious cases.
AZPM education reporter Fernanda Echavarri traveled to Douglas to take a closer look...
Listen: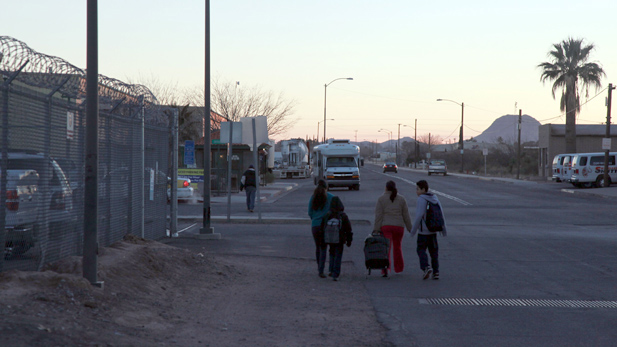 A woman and children crossing into the United States at the international port-of-entry in Douglas Arizona (PHOTO: Fernanda Echavarri)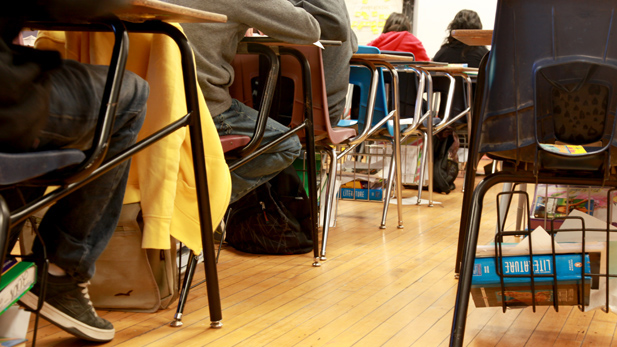 (PHOTO: Fernanda Echavarri)