Oracle State Park northeast of Tucson is re-opening to the public on Saturday, February 4, after being closed for more than two years. The park gates were locked after the state legislature swept funds meant for the entire state park system.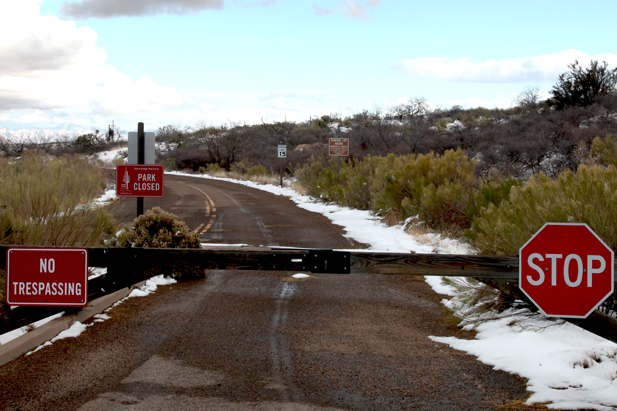 PHOTO: Mark Duggan
The gate at Oracle State Park will be re-opened Saturday morning for the first time in more than two years.
A private group, the Friends of Oracle State Park, raised enough money to re-open the park part-time. The group's president, Mary Ann Pogany, says the group raised $21,000 and signed an agreement with Arizona State Parks to become a partner in the park's operations.
Pogany says there are a variety of activities planned at the park this weekend. She also describes the park as a unique place where the desert and the mountains meet.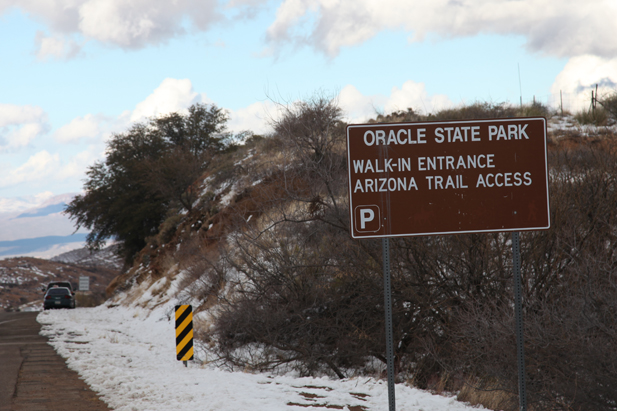 PHOTO: Mark Duggan
Hikers have been able to access the Arizona Trail at Oracle State park, but only by parking their vehicles on the shoulder of Highway 77 and hiking in.