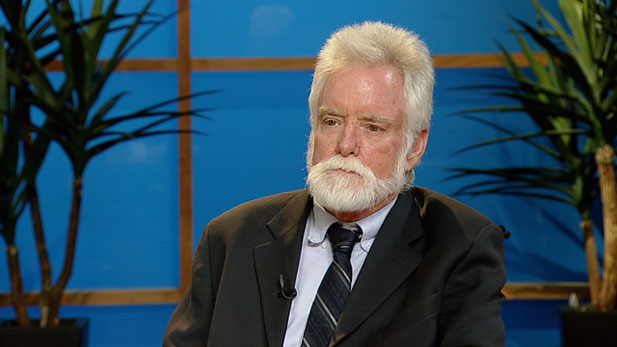 PHOTO: azpm
Author Thomas E. Sheridan has spent decades exploring the significance of Arizona's history.
"Does Arizona History Matter?" That is the rather provocative title for an upcoming panel discussion featuring author and historian Thomas E. Sheridan, whose most recent work is a newly revised edition of his 1995 book Arizona: A History.
Sheridan argues that Arizona has become a rapidly changing and transient society, and that makes its history matter even more.
"We've got to figure out how to let people know where we're at and where we've come from in a very short period of time," he tells Arizona Illustrated. "Otherwise they have no idea ... why we are the way we are today."
Sheridan holds a joint appointment as professor of anthropology at the Southwest Center and at the University of Arizona. He has authored or co-edited eleven other books about the history of the Southwest, including Empire of Sand: The Seri Indians and the Struggle for Spanish Sonora, 1645-1803, Landscapes of Fraud: Mission Tumacácori, the Baca Float, and the Betrayal of the O'odham, and Los Tucsonenses: The Mexican Community in Tucson, 1854-1941, all published by the University of Arizona Press.
The panel discussion "Does Arizona History Matter?" will be held on Tuesday, February 7th, 2012 at 6:30 pm in Hotel Congress Hotel Congress, and will also feature Eric V.Meeks, Lattie Coor, and Tom Zoellner. More information is available from Zócalo Public Square.