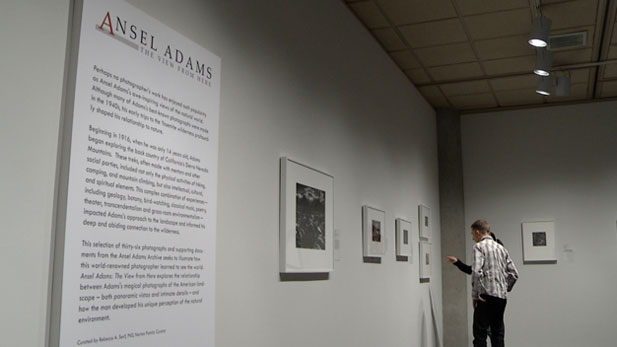 PHOTO: AZPM
The University of Arizona's Center for Creative Photography has photos that attract scholars and researchers from around the world.
The Center for Creative Photography, located at the University of Arizona, is the largest institution in the world devoted to documenting the history of North American photography.

Becky Sempf, the center's curator, says the gallery hosts traveling exhibitions and features selected highlights from the vast archives housed locally.

"One of the things that's really unique about the Center for Creative Photography is that, not only do we have a collection of photographs, we have archival materials, which are the correspondence, the negatives, the notes, the clippings, from dozens of important photographers," she says.
Sempf says these materials are important for people doing research and they are also used in exhibits to deepen visitors' understanding of the work.
Now a new monthly event, Photo Fridays, will permit the public to view selections from the center's collection in a more intimate viewing room.
"The Photo Friday experience allows people to view photographs much like a researcher would," says Senf. "When you see a photo in an exhibition it's in a protective frame, and as part of our preservation mission we have to do that. When researchers or specialists come to look at photographs in the center's collection, they want to see them without that Plexiglas ... they want to be able to have that connection with the object."

Photo Fridays are free and open to the public and take place at the Center for Creative Photography on the first Friday of every month from 11:30am to 3:30pm.