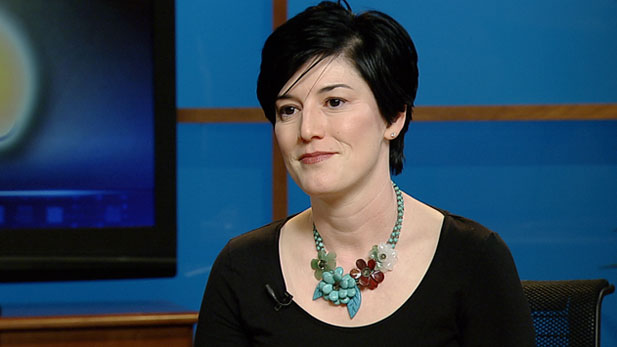 PHOTO: AZPM
Tucson Mayor's Staff Business Advocate Marisela Solis de Kester, talks about opening small business' in Tucson.
Tucson Mayor Jonathan Rothschild promised in his election campaign last year to build the city's communications with and response to local business.
Rothschild, a Democrat who took office Dec. 5, started making good on that promise his first week in office by naming Tucson businesswoman Maricela Solis to a mayor's staff position as business advocate.
Since then, Solis has helped arrange a dozen business roundtables in the city at which Rothschild has met and spelled out his vision for better cooperation from the city as a way of helping improve the economy and create jobs.
Solis says she sees progress, although she acknowledges that the task is a marathon and not a sprint.
Rothschild seems willing to meet with businesspeople on their terms and turf and whenever he is invited, Solis says. Those actions and his moves to try to unblock some of the bureaucratic issues that have stymied business should make a difference, she says.