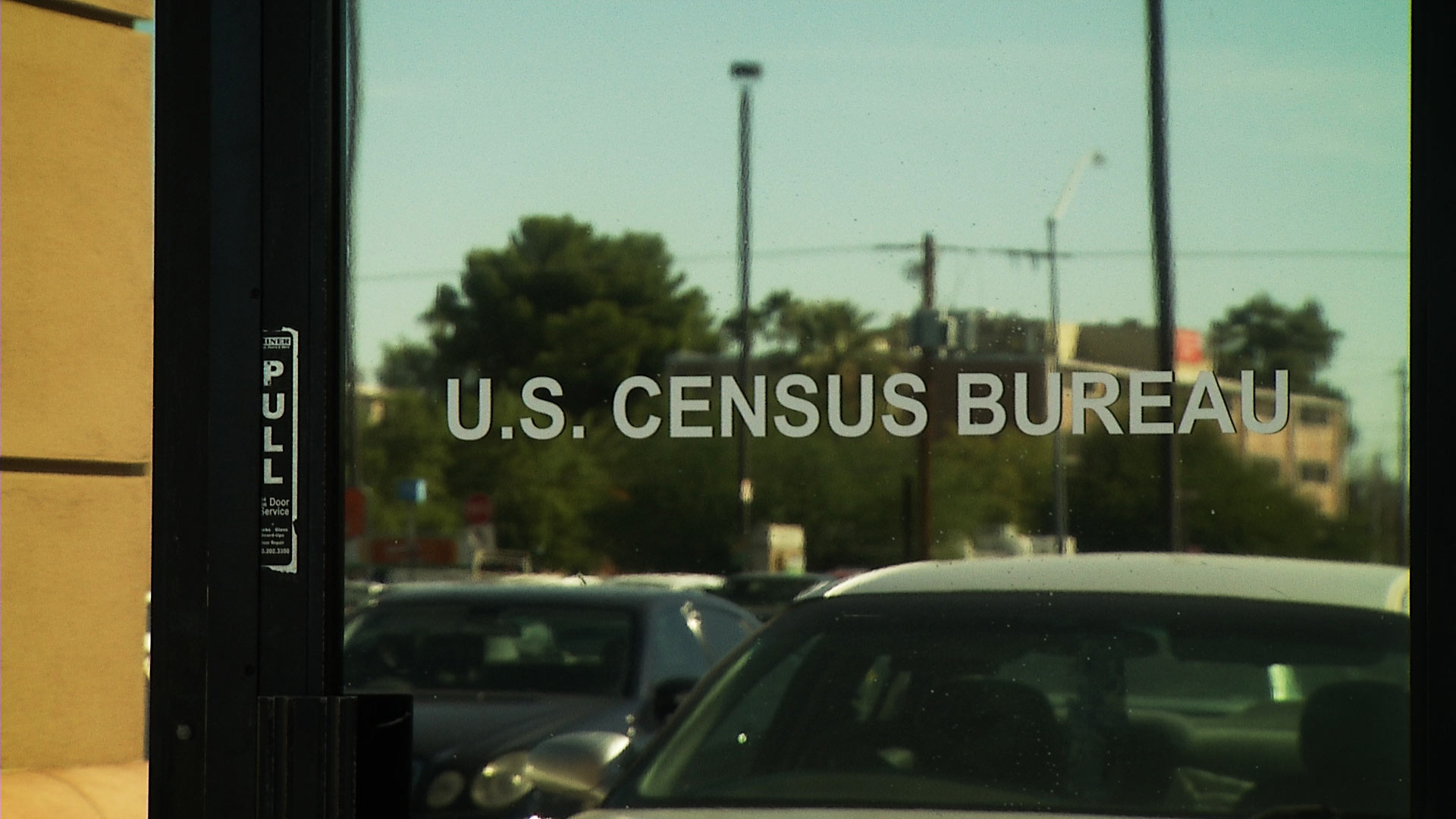 The entrance to the U.S. Census Bureau's office in Tucson.
Jeff Landers/AZPM Staff
The US Census Bureau is scheduled to stop counting at the end of the month, so Arizona officials are putting together an effort to get the last people counted.
As of Thursday afternoon, the effort was gaining ground.
"Later today, and if not today certainly by tomorrow we will have 90% of all households in Arizona completed," said Steven Dillingham, director of the US Census Bureau during a Thursday news conference.
Having 10% of the state uncounted is not good enough for state officials. The census is used to determine federal funding and the number of seats the state has in the US House of Representatives.
The state has worked in every county to make sure everyone is counted, even using some unconventional methods to remind people to take part.
"One of my favorite efforts we did was the distribution of 1,000 Arizona census onesies to hospitals across the state to share with newborns. We wanted to remind everyone that babies do count," said Debbie Johnson, the chair of the Arizona Complete Count Committee.
Rural and tribal areas are traditionally undercounted, so the state is targeting those areas in the closing days of the census.
The Latino, Indigenous People, African American, and LGBTQ caucuses in the Arizona legislature issued a joint statement calling for the extension of the census until the end of October They are concerned the pandemic will leave underserved communities undercounted.
Federal lawsuits are pending to extend the census.