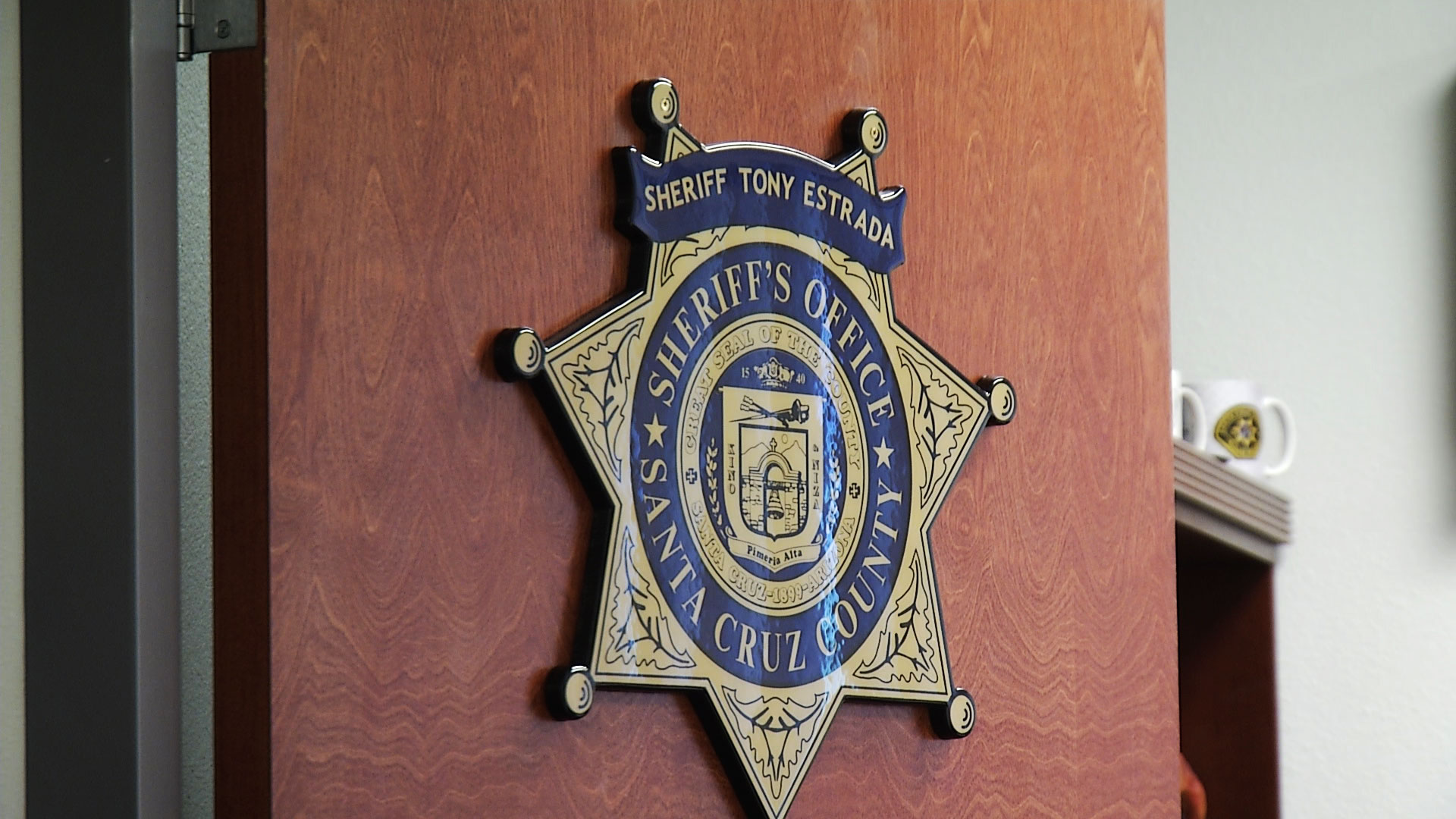 A sheriff's star sign hangs on the door of Santa Cruz County Sheriff Tony Estrada's office at the department in Nogales.
Robert Lindberg/AZPM Staff
After Election Day, several institutions in Southern Arizona will have new leadership for the first time in several decades. In Santa Cruz County, that applies to the sheriff's department. This week, Arizona 360 heard from the candidates vying to replace Sheriff Tony Estrada, who is retiring after nearly 30 years in his post.
Our interviews with the candidates appeared in alphabetical order as follows: independent Joe Agosttini, Democrat David Hathaway and independent Andrew Ibarra.