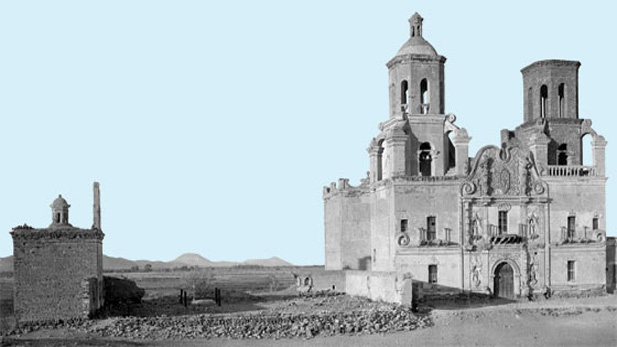 San Xavier del Bac, circa 1880s. (PHOTO: Arizona Library Special Collections)
February 14th, 2012 will mark the 100th anniversary of Arizona's statehood, and a lot of our state's history is being celebrated this year.
The University of Arizona has been host to a series of events called Arizona 100 and Counting!, a cross-college collaboration between the University's leading voices in both art and science.
Mark McLemore talked with Jory Hancock, the University's Dean of Fine Arts, about how the inspiration for this unique series of events was born...
Listen:
ARIZONA 100: THROUGH THE LENS OF TIME will happen on Saturday, February 11th at 3 pm at Centennial Hall, located on the west side of the U of A campus. The event is open to the public.