Listen to the story: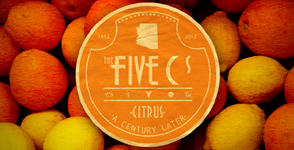 PHOTO: AZPM
Citrus in Arizona is not what it used to be.
Half a century ago citrus was a major portion of the state's economy. But after years of housing developments taking large portions of land, foreign competitors, and bad economic times, citrus production has declined.
For the last couple of years farmers like DeWayne Justice are having to find "niches" in order to stay in business.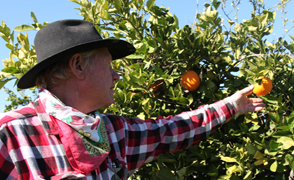 PHOTO: Fernanda Echavarri
Citrus grower DeWayne Justice selects an orange from a tree in his orchard.
Justice grows and sells organic grapefruits, oranges, tangelos and lemons on his farm. And his citrus usually ends up on somebody's kitchen table within days of its picking, he says.
Justice's family has owned the orchard in Waddell, Arizona for about 80 years, and he says some grapefruit trees there are 70 years old.
Citrus production has continuously gone down. In the last year Justice says it has plateaued.
"There has been some new planting on some of the Indian reservations and a few other private plantings but there is not a big wave coming in," Justice says. "The areas that have citrus, that are still under production, remain there but in all likelihood, when the economy picks up and construction comes back up it will decline again."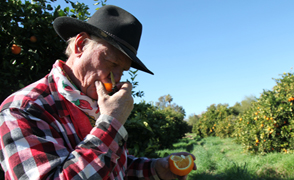 PHOTO: Fernanda Echavarri
The tasting...
A good indicator of the Maricopa County citrus industry today is that that there are no major packing houses in the county. "During the heyday there were six or seven major packing houses here," Justice says. The closes one to the area is in Yuma.

Lemons -- the most profitable citrus crop in the state -- grow mostly in Yuma. Arizona remains the second producer of lemons in the country, says Kevin Rogers, president of the Arizona Farm Bureau.
"Down in Yuma they're loading 747's full of lemons and shipping them out to Japan, it's amazing to see that," Roger says.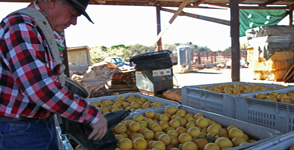 PHOTO: Fernanda Echavarri
Justice sorts oranges at his Waddell, AZ orchard.
Lemons bring in about $40 million a year to Arizona, he says.
Not all citrus crops are as profitable. Growing citrus in Arizona is hard work and in many cases does not have "a whole lot of financial reward," Justice says. But he doesn't do it for financial gains he says it's something that is in his blood.
"You do it because you like the fact that you're creating something, there's a lot of pride in the fact that you plant something and it grows and it's a product that is quality, it's something people want, need and enjoy," Justice says. "You're creating something of the land that has been entrusted to you and you want to be able to say 'I really created something.'"
More resources:
History and characteristics of cotton
Arizona Department of Agriculture
Arizona Farm Bureau's statewide list of farmer's markets

Learn more about the Five Cs, hear additional interviews and see an image slideshow at Arizona Public Media's Five Cs webpage.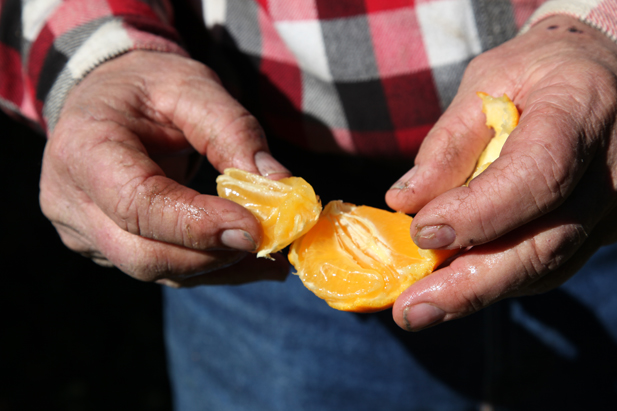 PHOTO: Fernanda Echavarri
Grower DeWayne Justice says he still takes pride in creating something from the land.
PHOTO: Fernanda Echavarri
DeWayne Justice's orchard is a slice of rural life surrounded by the city.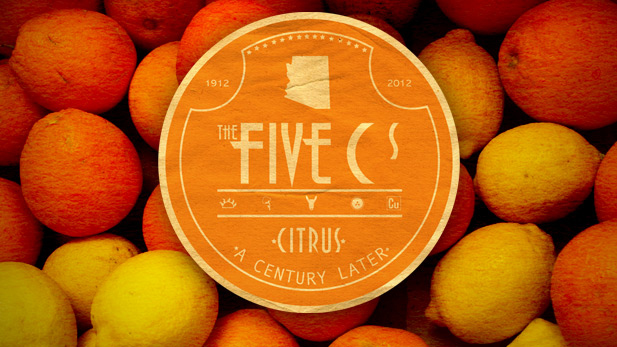 PHOTO: AZPM