With special elections in Congressional District 8 in April and June, and regular 2012 elections in August and November, it's getting complicated to track the candidates.
In an attempt to make the candidate pool easier to digest, AZPM has compiled a list of who's running in the congressional races. We'll keep it updated as things change throughout the election season
Congressional District 8 Special Election
This race is to fill the remainder of Gabrielle Giffords' term in Congress, which lasts through the end of the year. The district covers the central and eastern portions of Tucson, including the foothills and Oro Valley. It includes Green Valley, Cochise County and part of Santa Cruz County. The primary is scheduled for April 17 and the general election is scheduled for June 12.
Democrat running
Ron Barber

Republicans running
Frank Antenori
Jesse Kelly
John Lervold
Dave Sitton
Martha McSally

The following races are for the August 28 primary and November 6 general elections, and the numbers are for the newly-redrawn congressional districts, as shown below: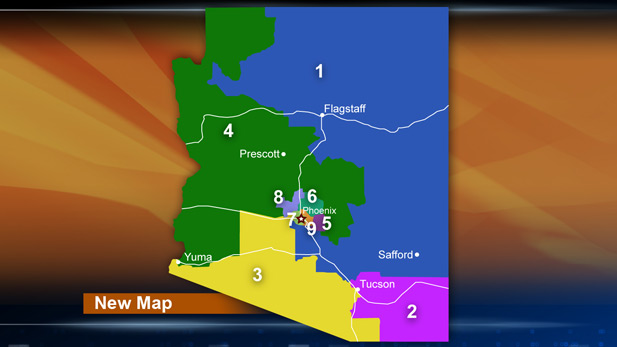 Arizona congressional districts, approved in 2012.
Congressional District 1
Democrats running
Wenona Benally Baldenegro
Ann Kirkpatrick

Republicans running
Jonathan Paton
Congressional District 2
Democrats running
Paula Aboud
Matt Heinz
Nomiki Konst

Republicans running
Frank Antenori
Jesse Kelly
John Lervold
Dave Sitton
Martha McSally

Congressional District 3
Democrats running
Amanda Aguirre - exploring/considering a run
Manny Arreguin
David Crowe
Raúl Grijalva

Republican running
Gabriela Saucedo Mercer

Congressional District 4
Republicans running
Paul Babeu
Paul Gosar
Ron Gould