Listen to the story: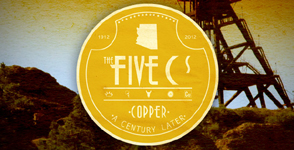 PHOTO: AZPM
Arizona has led the nation in the production of copper since it achieved statehood in 1912. It's commonly known as the "The First C" because of its enduring importance to the state's economy. Historian William Ascarza, the author of a book on the state's historic mining towns, says even today, copper is the economic king of Arizona. He points to the number of jobs mining continues to create, especially in the current copper boom.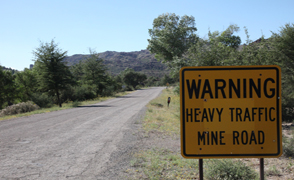 PHOTO: Mark Duggan
Tourism proponents say more mining could threaten Arizona's recreation industry. But copper supporters say the industry can be a good neighbor and create jobs.
Economists take a different view. Marshall Vest, with the University of Arizona's business school says the total number of extraction industry jobs in the state is relatively small today, compared to jobs in modern industries like finance and bio-technology.
Tourism proponents also argue that Arizona's recreational industry is a more potent economic force than mining. They point to ongoing pollution problems at many current and former mine sites, and say the industry is too damaging to the environment.
But copper industry supporters insist the industry has changed, in part because of advances in mining technology. They say the industry can be a good neighbor and a job creator.
More resources:
Copper Development Association
Arizona Mining Association
Arizona Geological Survey
Learn more about The Five Cs, hear additional interviews and see an image slideshow at Arizona Public Media's Five Cs webpage.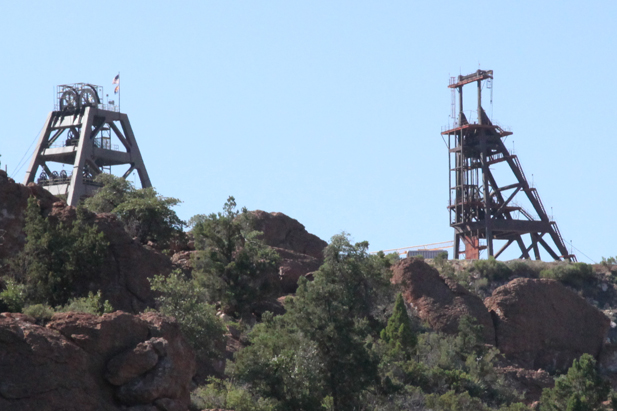 PHOTO: Mark Duggan
The shaft works at the Magma Mine east of Superior.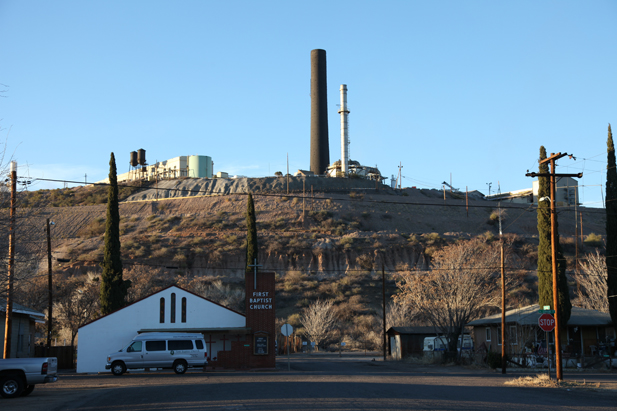 PHOTO: Mark Duggan
The town of Miami, AZ sits in the shadow of the Miami copper smelter.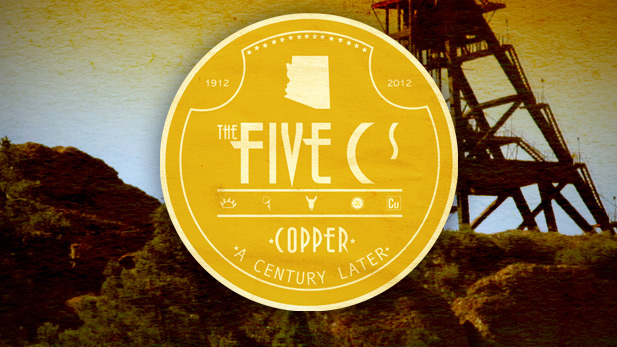 PHOTO: AZPM