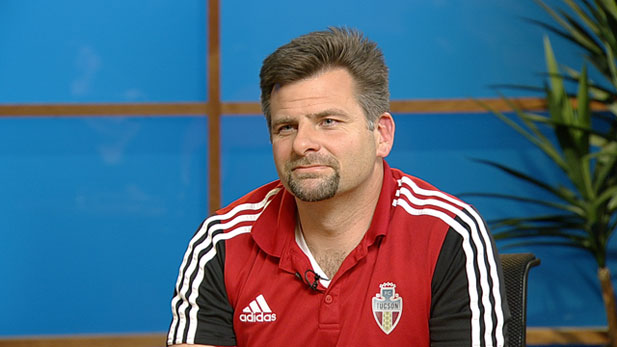 PHOTO: azpm
Soccer Team Owner, Chris Keeney, discusses the 2nd annual FC Tucson Desert Cup soccer tournament which will be played at Kino Veteran Memorial Stadium and feature four Major League Soccer teams.
Preparations are under way for the 2nd annual Soccer Desert Diamond Cup tournament in Tucson, hosted by the FC Tucson Soccer team. The tournament begins March 22.
"I have found this town to be so supportive in ways that maybe other towns might not have," says Chris Keeney, chief business officer for FC Tucson.
"This is a soccer town," Keeney says.
Among teams playing in the tournament will be FC Tucson, LA Galaxy and the New York Red Bulls.