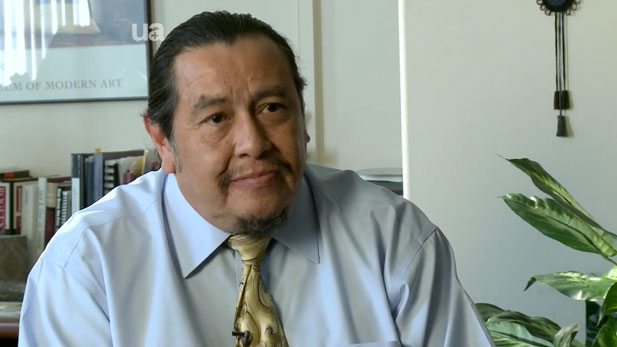 Antonio Estrada, Ph.D., says the Mexican American Studies Department he heads will offer a Ph.D. next semeter.
The University of Arizona Department of Mexican American Studies has announced it will add a doctoral program to the curriculum in Fall 2013. The program is only the third of its kind in the nation.

Department head Antonio Estrada says the program will be unique because of U A's work as a research institution and its proximity to the border.
UA+ Host Melanie Huonker interviewed Estrada about the program. Watch here:
Producer: Melanie Huonker | Videographer/Editor: Matt Ehrichs