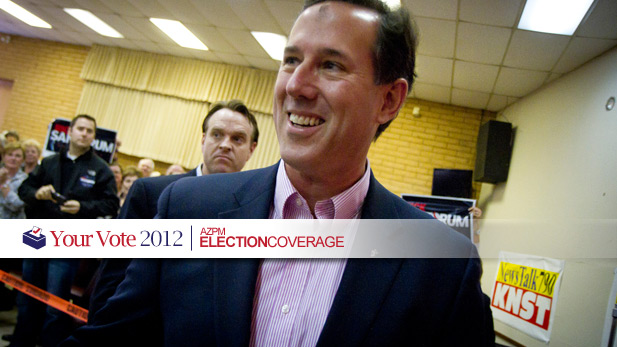 GOP primary candidate Rick Santorum fielded questions from Arizonans during the Feb. 22 debate in Mesa.
The four Republican presidential candidates participated in the 20th debate of the election cycle on Wednesday and answered questions from Arizonans.
A woman from Scottsdale asked about education, and a man from Wickenburg asked about the threat of nuclear weapons in Iran. A man from Kingman asked about border security, and another from Gilbert asked about the national debt.
The most Arizona-specific section of the debate came in the border security discussion, in which Mitt Romney, Rick Santorum, Ron Paul and Newt Gingrich gave distinct answers about what they would do as president to protect the border.
Arizona Illustrated presents the highlights of their border statements: