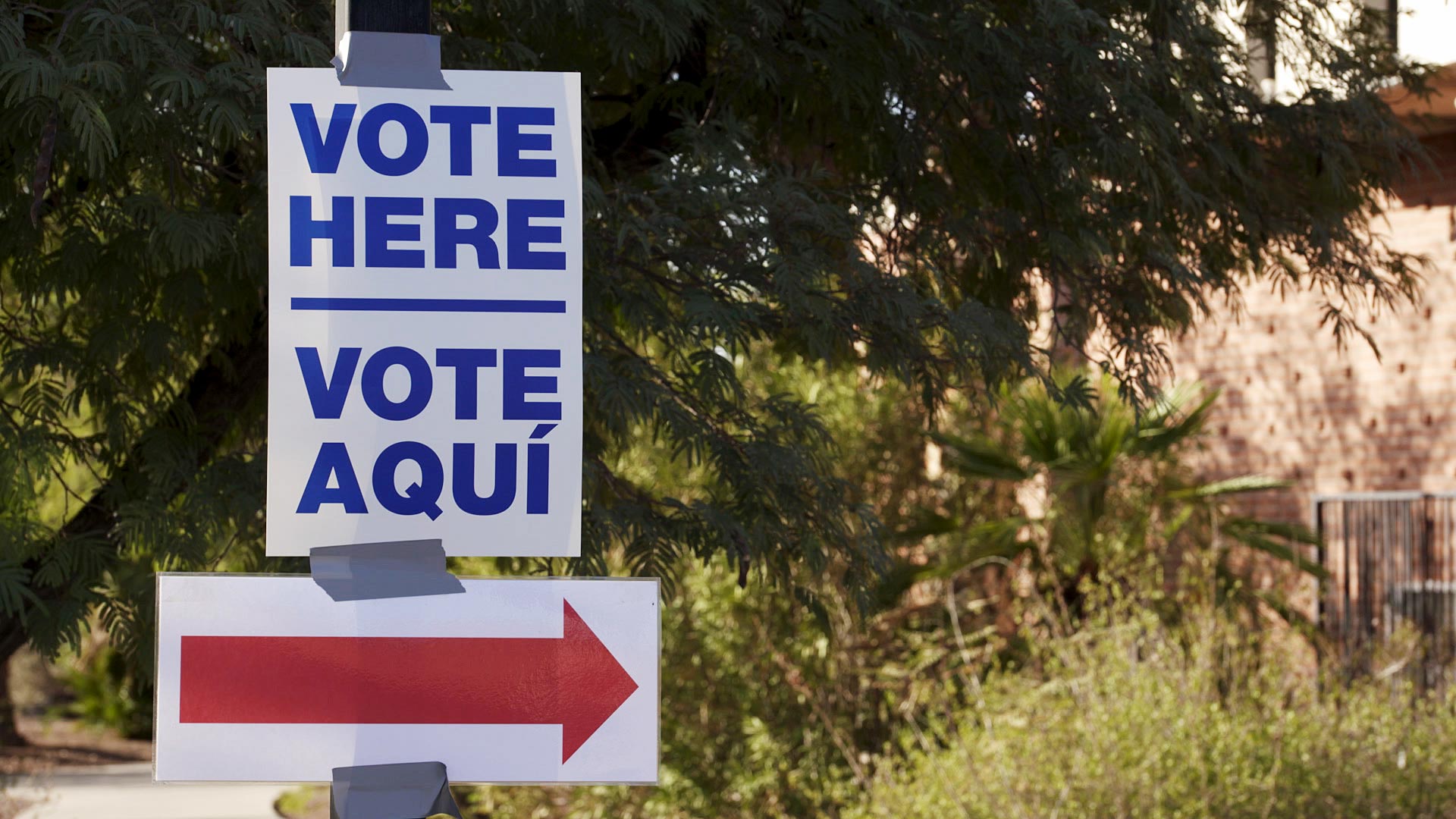 A sign directs voters to a polling site set up at Temple Emanu-El in Tucson on Nov. 3, 2020.
John DeSoto/AZPM Staff
Arizona's elections manual tells local Arizona officials how to run an election and deal with problems like unreadable ballots.
Questions about the use of Sharpie pens began after social media users supporting President Trump spread a rumor that ballots using Sharpies would be disqualified. Election officials said that was untrue, but the Arizona Attorney General launched an investigation anyway.
The rumor continues to persist on social media, despite the efforts of elections officials.
Did you know we use Sharpies in the Vote Centers so the ink doesn't smudge as ballots are counted onsite? New offset columns on the ballots means bleed through won't impact your vote! Find a location before the polls close at 7 p.m. today at https://t.co/8YEmXbWyRL. pic.twitter.com/KKG2O8rQhf

— Maricopa County Elections Department (@MaricopaVote) November 3, 2020
Election officials know that every ballot cast is not perfect: Corners get folded, ink gets smudged or people don't use either a blue or black pen to fill out their ballots. The elections procedures manual prescribes how those ballots, or any ballot that cannot be read by a tabulation machine, are dealt with.
The ballots in question are sent to the Ballot Duplication Board. Each county has its own board, which must consist of equal numbers of registered voters from different political parties. The members of the board review the ballot to determine voter intention. The ballot is then copied so it can be read by a ballot tabulation machine.

If the members of the board cannot agree on voter intention the ballot is sent to what is known as the Snag Board. That board also must be made up of at least two political parties. The members of those boards must also have experience with elections.

Read more coverage of national, Arizona, and local elections at our 2020 elections portal,
Your Vote 2020
.