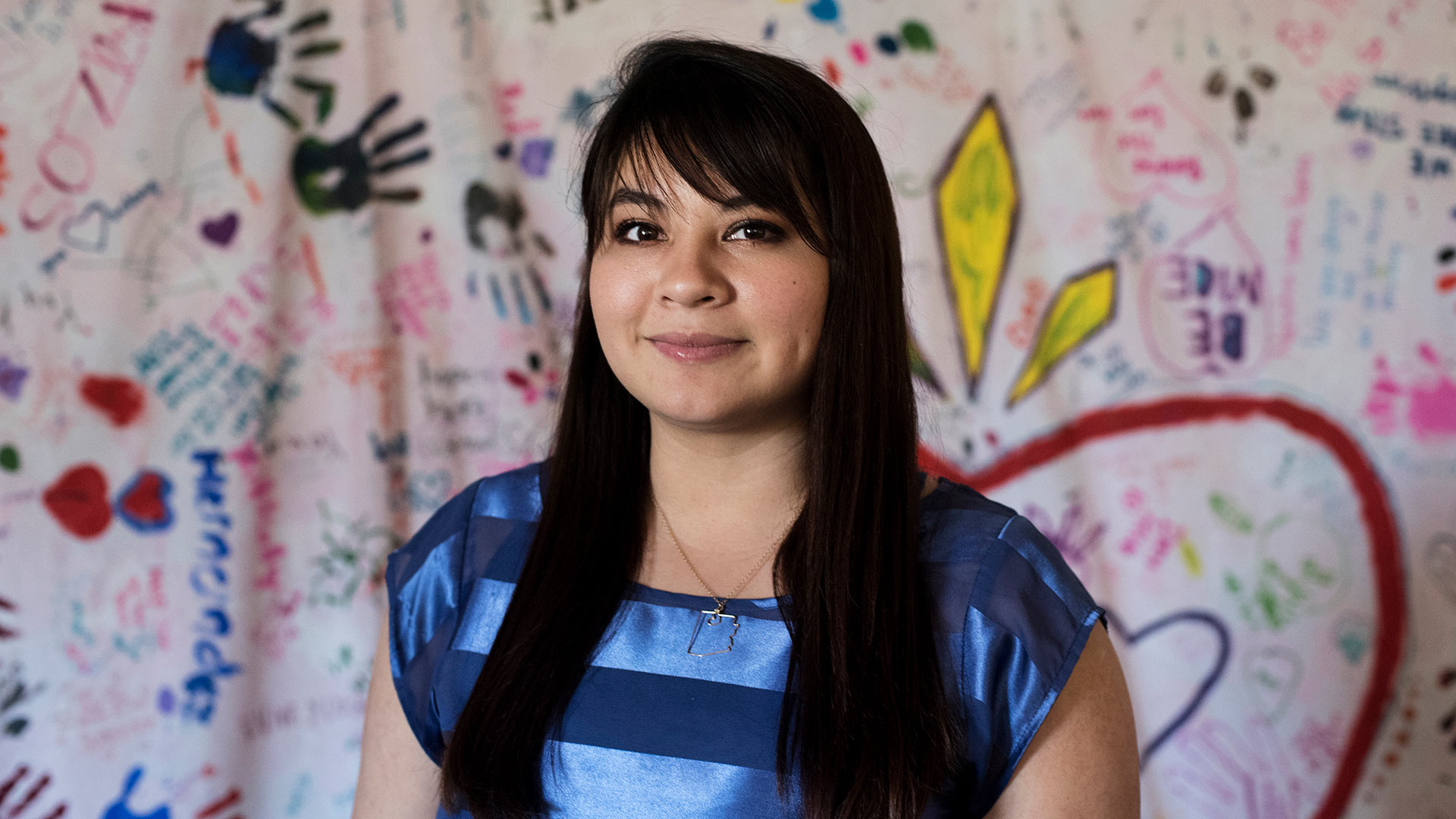 Reyna Montoya is a DACA recipient and the CEO and founder of Aliento, a nonprofit that helps mixed immigration status families work through trauma. She said the new state bill would give more Arizona graduates a chance to stay in the state for college.
Alisa Reznick / AZPM
When the Associated Press late on election night called Arizona a win for Joe Biden and Florida a win for Donald Trump, it sparked national conversations about how Latinos around the country voted and why.
A poll from the research group Latino Decisions shows some 600,000 Arizona Latinos voted in this election, and 71% went for Biden. Local activists say those numbers shouldn't be a surprise.
Jose Patiño began campaigning for immigrant rights in Arizona over a decade ago —part of a wave of undocumented students protesting SB 1070 at the Arizona Capitol. Today, Patiño is a recipient of the Deferred Action for Childhood Arrivals program — the Obama-era policy that protects some undocumented people brought to the U.S. as children. As part of Mesa-based immigrant advocacy group Aliento, he's helping undocumented students find their way to college.
Time and again during out-of-state events, he hears the same thing: Why are you still in Arizona?
"People don't get that Arizona is home. Yeah, we had SB 1070, Prop. 300*, Sheriff Joe Arpaio. We had Minute Men and all these other folks. But Arizona's home," he said.
As a DACA recipient, Patiño can't vote himself. But he made sure others did as part of Aliento's get-out-the-vote campaign focusing on young and Latino voters across Maricopa County. Watching Biden take the lead in Arizona on election night felt like a decade of work paying off.
Still, national conversations about the "Latino vote" have been slow to recognize those grassroots efforts.
Reyna Montoya is a DACA recipient who has lived in Mesa since she was 10 years old. In 2016, she founded Aliento as a way to give fellow DACA recipients and mixed immigration status families the space to process the trauma of SB 1070 and other immigration crackdowns in Arizona — and to begin organizing.
She said it's true, Arizona has long been considered a conservative stronghold. But if you're floored by how Latinos voted here this year, you're not listening.

"It's sometimes astonishing to me to know the lack of understanding that national reporters have about the Latinx community. As you know, it's not monolithic, and it changes depending on region and depending on issue."
Joe Biden was declared the winner of the 2020 presidential election by the AP on Saturday morning. According to the Latino Decisions poll, Latinos went for Biden with similar strength in Nevada, Colorado and Pennsylvania.
*Prop 300 was passed by Arizona voters in 2006 and prohibits undocumented students and DACA recipients from getting in-state tuition at state universities and community colleges.